'We whisper to each other to a climax'
Saturday
Oops, Chris wasn't really supposed to see me here. First, I was kissing another woman, second, I don't want him to think I'm stalking him. "You were so enthusiastic about carnival," I stammer. "I thought: I want to try that too!"
Chris doesn't look if he minds. In fact, he pulls me along to introduce me to his friends. Some of them I remember from New Year's Eve. His hand feels nice and warm in mine. When one of his friends suggests going to another cafe, I look for Angela. Shit, I don't see her anywhere and my phone's battery is dead.
"I've lost my girlfriend," I say somewhat panicked to Chris. "I'm staying with her in Rotterdam. And my phone is dead. I don't know her number, so I don't know how to reach her."
"Don't worry," Chris says. "Your girlfriend will understand, because that's how it goes with carnival. And we always have a bed to spare." He doesn't say anything about the kiss I exchanged with Angela. Wouldn't he have seen it or wouldn't he care? Funny that many men are more difficult about a kiss between a man and a woman than a kiss between two women.
We dance and drink until suddenly the light in the cafe comes on. It's 2 o'clock and apparently the pubs are closing. Dazed, I look for my coat. And now? I can't just go home with my boss, can I? That's so unprofessional. Plus, I'm afraid this will lead to hassle. My colleagues will soon find out that I slept with my boss. This will undoubtedly lead to gossip and crooked faces.
On the other hand, I think it's an exciting idea that I'm going to have sex with my boss. It hums softly in my head. I want sex with my boss. Not because it's my boss, but because he's just terribly nice, sweet and attractive. "Come on," Chris says as we walk out. "Jump on the back of my bike."
After fifteen minutes of cycling we arrive at a boring terraced house from the last century. Not quite what I had in mind with Chris; I had previously assigned it a modern city apartment. But that does not matter. As long as it's nice and warm and I can quickly rip the clothes from his muscular body. I want to put my arms around him, but he's already walking to the front door.
"Softly," Chris says, climbing the stairs ahead of me. He opens a door. I see a boring office with a desk, a bookcase and a bed. "This is where you sleep. There's also a sink, so I'll grab a towel and toothbrush for you." ah. So Chris has no intention of sleeping with me at all.
A moment later I am alone. Where the hell have I ended up? And why doesn't Chris want me anymore? Is it because it's my boss or does he just not find me that attractive? I look around the dull room. Apparently I've judged him completely differently than I thought. Why would a young single man live in a terraced house with beige rooms?
Fortunately, I do see a charger, so that I can at least text Angela that I lost her. And then I see to my surprise that Mark is online on Whatsapp. I can't resist sending him a message. "Shouldn't you be sleeping?" He texts back that he can ask me the same.
I lie that I am in a hotel and he asks for a photo. Giggling, I photograph myself in bed. I bare one breast and look sultry. Then I photograph myself with my string pushed aside a bit. Mark clearly likes it a lot. Finally he calls me and we try to talk to each other in a whisper to a climax. That's funny. And I'm also glad to finally speak to him again.
But apparently I am speaking louder than I thought, because suddenly I hear footsteps. And before I can cover my nakedness, the door flies open. A complete stranger stands in the doorway.
© The Stringpoint Group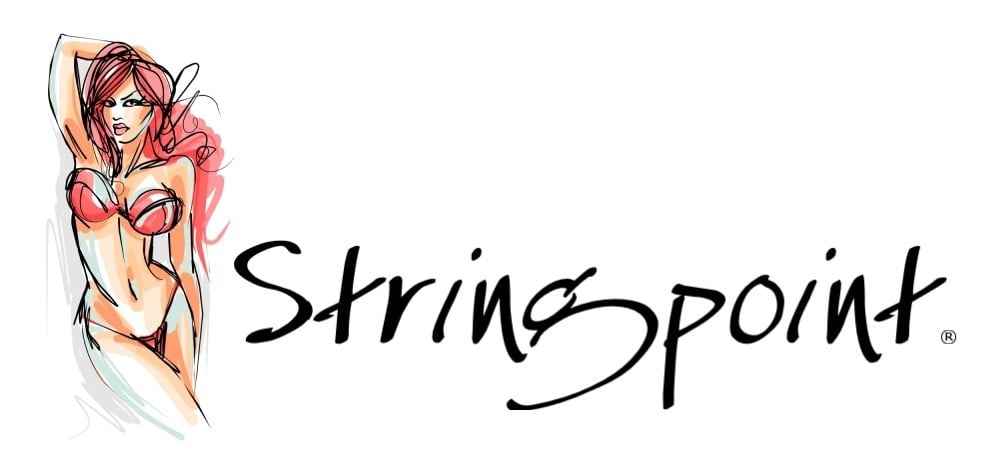 bron: de Telegraaf