"I taste her soft lips, our tongues spin in circles"
Sunday
I thought about it for a while, but I don't think it's a good idea to go on a winter sport with my sister and brother-in-law. Maarten offered me that I can repay that holiday in kind. How does that madman get it in his head? I don't want a cent from that man and I certainly don't want to go on holiday with him. Besides, I still owe a lot to him.
I call Frederique to explain that I am not going skiing, because I think Ella is still much too small for that and I also don't want to ask my new boss for time off. Fred is completely understanding, but apparently her husband thinks otherwise, because he texts me that he thinks it is 'bland' and asks when I will repay that 10,000 euros. I text back that I can repay 100 euros per month, but he thinks that is too little. "That will take years and I'm not even talking about the interest."
I decide not to respond. Maarten can easily do without that money and he just thinks it's funny to chastise me. I would also love to travel again. That was actually way too long ago.
Thursday
My boss Chris asks what I'm going to do next weekend. "Nothing," I say. "My daughter is going to Texel with her bonus mother for a few days, but I don't have any plans myself yet. "And you?" I look at him. How horribly handsome he is. I'd willingly let myself be locked in the elevator with him again.
Chris starts laughing. "What do you think? I live in Breda. Celebrate Carnival of course! I've been looking forward to that for two years. Have you ever experienced that?" I shake my head. It doesn't seem like anything to me, all those drunk people standing on top of each other. And then I definitely have to do the polonaise to that horrible music. But I won't say that. Chris looks like he's really looking forward to it.
Maybe I can go to Rotterdam this weekend. I haven't seen my friend Angela in a long time. But when I ask her in the evening about her plans for the weekend, it turns out she is also going to celebrate carnival with a friend. "Come with me," she says enthusiastically. "I still have a flight attendant suit for you. We are going to Breda."
Breda? That doesn't seem like a good plan to me. Then I'm sure to run into Chris. Soon he'll think I'm stalking him. "Can't we go somewhere else? Eindhoven or Tilburg or something like that? Or Maastricht? Then we look for a hotel there."
"There is really no hotel room to be found now," says Angela firmly. "Moreover, it is less than half an hour's drive from Rotterdam to Breda. My friend Lise doesn't drink, so she's the BOB. There are thousands of people on their feet, you won't run into that boss of yours. And when I finally grumble in agreement, she's overjoyed. "See you on Saturday, it's great that you're coming!"
Saturday
As I expected, Angela's flight attendant dress is extremely short with a plunging neckline. Fortunately, on her instructions, I did put on thick tights and a pair of sneakers. The weather is beautiful and the city is packed. "First lay the bottom", says Angela and we all three order a pizza in an Italian restaurant.
Then we go from pub to pub and I notice that I like it more than I thought. We drink beer after beer – except for Lise who sticks to Coke – until Lise ends up in the arms of a thin young man dressed as a police officer. "I'll stay here for a while," she shouts when we want to go to the next cafe. When I ask if she knows this man, Angela bursts out laughing.
"That's not important with carnival," she says. "Kissing with complete strangers is normal. Maybe you should open up a little more. It's party time! Enjoy." I nod. She is right. My thoughts are constantly going from Mark to Chris. With Mark I wonder what he is doing and if he still thinks about me and with Chris if I will meet him somewhere tonight.
"You look super delicious tonight," Angela says. "And of course you can kiss me too." She puts her words into action and leans towards me. In the middle of the cafe she gives me a fiery French kiss. I taste her soft lips. Our tongues are spinning. She tastes delicious. I stand close to her. Our breasts touch. It's that we're not alone, otherwise I would have unbuttoned her dress on the spot.
"Hmm. Shall we go home anyway?" Angela's voice is thick. But I say no. I want to experience this party to the end, and I also think it's bad for Lise if we break up earlier. "Okay, I'm having fun here too," Angela says and kisses me again. I close my eyes and then… suddenly I feel a hand on my shoulder.
It's my boss Chris, who looks breathtaking in a snow-white captain's outfit. His face contrasts brown with his white cap. He looks surprised at Angela and me. "Hey, Laura. What are you doing here?!"
© The Stringpoint Group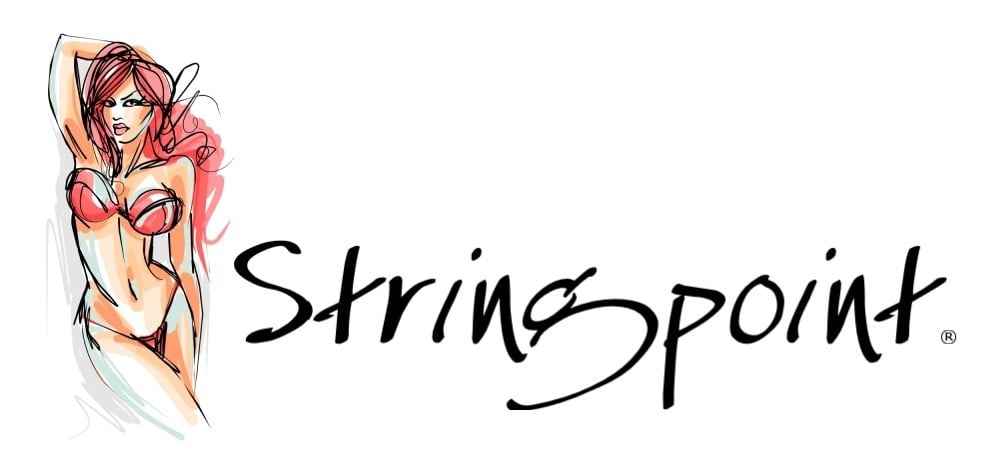 bron: de Telegraaf