"I feel like doing naughty things to you..."
Monday
Josien yells that she wants to enter the restaurant, even though she doesn't have a QR code. And then she sees me. "What is this slut doing here? She's been fucking my husband for years." Fortunately, a few motorcycles drive by so no one understands her. Chris takes a step forward. "Sorry," he says. "You can't get in without a QR code." He firmly closes the door and invites us all to the table.
Thursday
When I get Ella out of bed, she feels warm. She has a fever of over 39 degrees and when I change her diaper, I see red spots all over her. I call my mother, who is next to me within 2 minutes. "I can already see it," she says. "Chicken-pox. Just put her back in bed. I'll get something from the drugstore for the itch." Luckily she always goes to Ella on Thursdays and Fridays, although my mother probably doesn't like the idea of ​​me carrying a sick child.
But even Linda, who never wants to miss a minute of Ella's, doesn't like it if I bring Ella now. "I don't think I've ever had chickenpox and as an adult it can make you pretty sick. Sorry Laura. Next week again." So that means I can't go to work and I just have to hope that Ella wants to sleep tonight. Mark is coming and I'm not going to cancel it.
Fortunately my boss Chris is very understanding. "Keep working at home dude. Are there agreements that others can take over from you?" But that's not true. I need to send out some press releases and come up with a campaign for a new client; the umpteenth meal box that appears on the Dutch market. What can I think of as original for that?
I'm trying to focus on the press release for an electric toothbrush that the press can try for free. Influencers respond eagerly, sometimes asking for two copies, while an editor-in-chief who is clearly from the Boomer generation refers me to the sales department. Muts, the manufacturer hires a PR agency because they hope to get free attention. You do understand that yourself, don't you?
Before I know it it is 6 o'clock and Mark is at the door. I have nothing in the house, I am wearing an old sweater and jeans and I am dead tired, while I am far from done with my work. Ella was glued to me all day. "I'm sorry," I say. "I have a sick toddler here. Shall I order something? Pizza?"
Mark frowns at Ella as he slumps onto the couch. "I imagined something different this evening," he says. "You have a babysitter on Thursday, don't you? I just bought you such a nice present." He leans towards me and gives me a dizzying kiss. Then he hands me a package. "I brought you some handcuffs," he says. "I feel like doing naughty things with you."
At that moment Ella starts whining and extends her arms out to me. "I'm sorry," I say. "Maybe this isn't the right time." Mark looks grumpy. "Thank you so much for the present. I'm really excited to try it out," I say. "Next week? Then Ella will probably be better again."
Mark stands up. He has kissed me on my cheek. "That will be after my vacation, I'm afraid. We are going skiing in Austria next week, so on Thursday I have to pack my suitcase and go to bed early." He takes his coat and leaves. I am left a little stunned. So nothing has changed between us. He is going on holiday with his family and informs me a bit carelessly. I have nothing to say about that.
Friday
I am sitting in front of my laptop. Ella has been haunting all night and I was getting worked up about Mark. Then the phone rings. It's Chris! "I am in the neighborhood. Shall I come by in an hour?" Of course I say it's good. I put on a dress, make myself light and go through the house like a tornado.
"You like living here," Chris says, handing me a bottle of champagne. "This one is left over from Monday. Or do you think it is still too early for this?" I smile. After all, it's never too early for champagne. When I go looking for glasses, he takes Ella from me without asking, who to my surprise smiles beaming at him. Normally she's never that easy with strangers.
"I've been an uncle for a few years now," he explains. He throws Ella into the air who laughs it out. Hope it turns out fine. But before I can warn, she spits the contents of her cup of milk all over herself. "I can probably borrow a T-shirt from you," he says, taking off his shirt. I can't take my eyes off his cube belly. I had no idea he was so toned.
It makes me restless. I can hardly jump on my boss. But as I walk to my bedroom, my phone rings. It's my sister Frederique. "Laura," she says enthusiastically. "I can stay in a colleague's holiday home in France during the spring break. You can ski fantastically. Are you coming with Ella? Martin pays."
Martin pays? I still owe a lot to him. So I tell my sister to think about it for a while. I don't want to create false expectations; after all I haven't forgotten his dicpick. And as I stare at Chris's cubed stomach, my phone beeps again. It's Martin himself. "I heard you're going skiing. Good plan. Reimbursement is also possible in kind…'
© The Stringpoint Group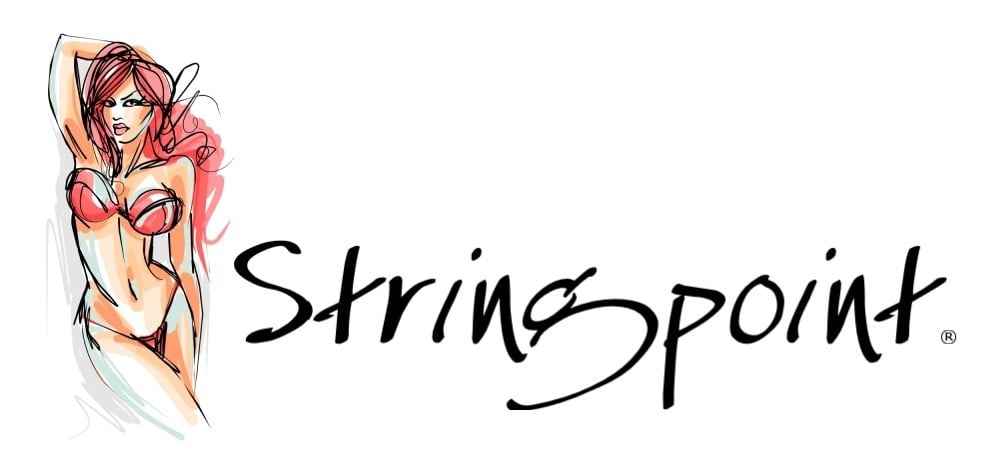 bron: de Telegraaf