"He forcefully enters my mouth with his tongue"
Wednesday
My day off. I'm bored to death. Where should you go with a 9-month-old child in lockdown? My phone has already ringed four times – each time it was Jamie – and I've gotten countless texts from him. His words 'how loud are you going to scream if I take you hard' keep ringing in my head. The screen lights up again. Ella is asleep, so I answer quickly before she wakes up.
"Don't hang up," he says quickly. "I want to apologize for my behavior. Can I visit you tonight to talk about our contract? I would very much like to collaborate with you." And while I know it's not wise, I agree.
Meanwhile, I also get messages from Mark. He says that Josien is very depressed from the miscarriage and that the walls are coming for him. Due to the lockdown, he now works completely at home and it is impossible to meet with me. "I do want you very much," he texts. "Maybe we can have phone sex sometime."
When Jamie shows up at the door in the evening, my heart beats in my throat. Something in me tells me that this boy is life-threatening, even if he's only 21. Once I see him there's really only one thing I want and that's rip all his clothes off his body. He wears expensive jeans and is clean-shaven, which I find sexy. I let my gaze slide down his pants. The bulge in his jeans is clearly visible. He's just as excited as I am.
I turn and walk to the living room. "Coffee?" My voice sounds hoarse. "Or rather something stronger?" I actually do Dry January, but crave a glass of wine. He says coffee is fine. I sit well away from him and can't take my eyes off him. I give him the contract I printed out in advance and he signs it without reading it.
"So, manager," he says. "I have to go to Dubai for a few days next week for a job. And I want you to come." Dubai? Isn't that possible? I don't think you can go anywhere right now. And what about Ella? And what do I say to Mark? It is impossible to go with him to Dubai and I tell him that.
Get up," Jamie orders and I do as he says. Then he gives me a breathtaking kiss. "There's something between us, Laura," he says. "And I want to find out what that is. Don't worry about Dubai. It's a necessary trip, so that's okay. Hotels, flights, everything is paid for us. It is currently 25 degrees and you only have to ensure a negative corona test. So. Are you coming?"
He comes right in front of me. His erection is so hard it almost pushes through his jeans. He forcefully penetrates my mouth with his tongue. "I know it's not professional," he says. "But there's something between us, Laura, and you feel it too. And yes, there is also an age difference. That's nice right? Wouldn't you like to do it with a much younger man?"
"No," I say and grin. "You're right, that's not professional. But I will see if I can go to Dubai with you. I long for a little sun."
Thursday
With great difficulty, I persuaded my mother to babysit Ella for the entire next week. Under the guise of 'it's for work and I need the money', she agreed. She just said she's not going to take Ella to Linda because that's too much of a hassle for her. I understand that too, because Linda lives completely on the other side of town.
Linda is furious when I tell her Ella isn't coming next week. Her face is completely gone. "I don't understand why you don't bring Ella with me when you travel," she says sourly. "Isn't that much nicer than with such an old person?" Holy moly. My mother is 66. Not an old person. And I tell her that too. Linda's possessiveness towards Ella is starting to really bother me.
But Linda continues. "I think you're a bad mother anyway," she snaps. "Always working and all those different men in your life. A baby deserves peace and stability and you don't give her that. If you don't get Ella to see me next week, you're in big trouble. Then I will still send my lawyer to you and demand an official visitation arrangement."
With one movement I pick up Ella and walk to the door. "Ella is mine," I say calmly. "And threatening won't get you far with me. I'm all done with you. Ella has only one mother and that is me. I'll arrange another babysitter. Thank you for the good care. Toedeloe."
My heart is in my throat. Is this a good idea now? The nursery is closed for the time being. I have no other nanny at all. And above all: will Linda just accept this?
© The Stringpoint Group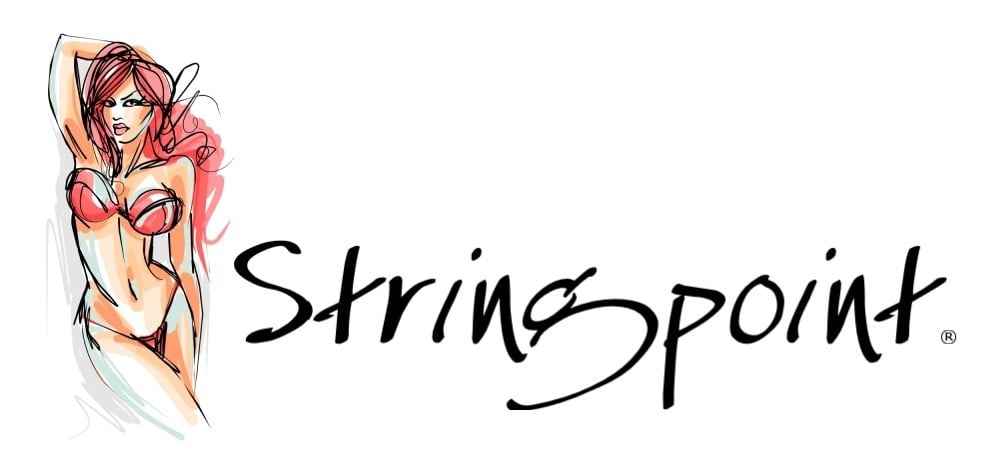 bron: de Telegraaf