'Should I tell you I don't like him in bed?'
Laura is celebrating New Year's Eve in Antwerp, where she meets the handsome Brabander Chris. But just as they start kissing, she gets a text.
Friday
My heart almost stops when I read the app. "Beauty, what are you doing?" After a few months of radio silence, I finally hear from my great love Mark. I look at Chris in despair and tell me to call. I walk a few feet away from him and call Mark. The phone rings three times and then goes to voicemail. shit. Well, at least I wasn't blocked by him.
"Sorry," I say when I've returned to Chris. "That was my friend. Or actually ex-boyfriend. Only he is married." Chris takes a step back and looks at me a little angrily. "Yes, I know it's not nice, but I was madly in love with him. And he is very unhappy with his wife."
Chris still looks angry. "I really hate cheaters," he says. "That guy is no good, and neither are you. I think you should just keep your feet off a married man. Well, it was nice meeting you, but as far as I'm concerned, our paths part here. Shall I take you back to your hotel?"
Since I have no idea where my hotel is located in this city, I say yes. Besides, I like Chris and I'm bummed that I've apparently fallen in his esteem now. "I'm sorry," I say as we walk side by side. He takes such big steps that I have a hard time keeping up with him. Shit, how do I make this right?
When we stand at the door of the hotel, he hesitates. We kissed so well, I would actually be sad if it ended now. I wrap my arms around him. Chris looks at me seriously. "You're a sweet girl," he mumbles. He kisses me long and intensely. I kiss him back like a man possessed. "But I'm going home now," he says. He kisses my forehead and then disappears into the darkness.
When I'm in bed, I kind of regret it. I really liked Chris and apparently he liked me too. I don't text Mark back, he must have seen that I called him twice. I maintain that I think he should make an effort for me now. I go to bed, but can't really fall asleep. It's 2022. This year I'm changing course. I'm not going to drink for at least a month, I'm seriously going to expand my business and I'm not going to bed with Jan and everyone anymore. And in the absence of anyone else, I'll just play with myself.
Monday
Ella has gone to nursery. I open my laptop. Not an email I really need to deal with. My only concern is my finances, especially the debt I have built up with my brother-in-law. He will no doubt ask for that money back. I text Fleur to ask how she's doing and if she's coming to dinner with me tonight.
"That's good," Fleur replies. "We urgently need to talk about Remko." I'm startled. She wouldn't be mad that I made it up with her brother, would she? For me it was a bit of fun, but he took it quite seriously. I especially thought it was a turn off that he was so submissive. He would prefer me to whip him. At least that's what I think. Nothing for me.
I'm actually really bummed that I didn't ask for Chris's phone number. Now all I know about him is that he lives in Breda or the surrounding area. I search for his name on Facebook, Twitter, Instagram and LinkedIn, but to no avail. Wouldn't he do social media? I can hardly imagine that.
Shall I make a call on Marktplaats or something? No, that's really going too far for me. The only thing I can think of is that I will go back on Tinder and that I will move my search to Breda. Maybe I'll run into Chris or he'll recognize me. No idea if he's on Tinder, but he's single anyway, so who knows.
At exactly 6 o'clock Fleur rings the doorbell. She is now visibly pregnant and beaming from ear to ear. She helps me change and bathe Ella and reads her three stories. I admire her patience, usually I get rid of it much faster. It's not until Ella is asleep that she starts talking about her brother. "You know that Remko loves you and you take advantage of that time and again," she says angrily. "You only want him for sex."
Um, should I tell her I don't like him so much in bed and he'd better look for a SM mistress? Better not. "Sorry," I say humbly. "It will not happen again. I met someone last weekend. I only know that his name is Chris and lives in Breda. Do you feel like scrolling through Tinder together?"
The Breda area provides quite a few nice pictures of men, but Chris is unfortunately not among them. "Let's focus on Amsterdam again," says Fleur. "You like older, don't you? Maximum 45 years?" She scrolls and scrolls and then lets out a loud scream. She throws my phone at me. "Laura! Look! Isn't that Mark?"
© The Stringpoint Group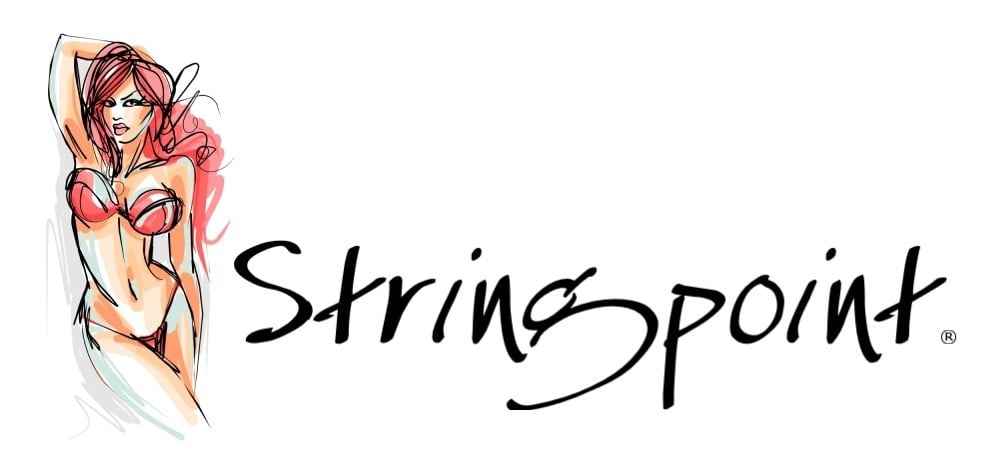 bron: de Telegraaf