"I know I have to intervene, but it turns me on"
While watching the All You Need is Love Christmas Special on Christmas Eve, Laura suddenly longs for her ex-lover Mark so much that she texts him. But is that wise now?
Friday
"Merry Christmas," I text Mark. An innocent message that hopefully won't get him in trouble. I see one check mark. How crazy. An hour later it's still only one. Could he have turned off his phone? That's not for him. Even on Christmas Eve, he has to be reachable for the business. An unpleasant feeling comes over me. Would he have blocked me? But why?
I can't stand it anymore; I have to call him. It gives me a stomachache. If his phone rings now and he sees it's me, he's bound to be furious. The agreement is that I only call him during office hours and never before I have received a signal that it is safe. There is a lockdown, he can't be anywhere but with his wife.
"This number is not in service," it sounds. "Check the number and redial." I don't get it and call again and again. But then it dawns on me that I have to accept it. I'm really excited to drive to his house, but I know I'll only make it worse. I really have to wait until after the weekend.
Sunday
After another day and an evening of eating and drinking on the couch, it is finally Boxing Day. Tonight my mother, my sister, my pushy brother-in-law and Remko are coming to dinner with me. I have a stomachache. Everyone will think Remko is my friend, including Remko himself. But my heart is with someone else.
Frederique makes the starter, my mother takes a cake from the pastry chef and Maarten takes care of the wine. I made it easy for myself by buying two ready-made roulades, Brussels sprouts, applesauce and potato croquettes. I still check my phone regularly but only one check mark remains. In fact, I don't even see a profile picture of Mark anymore.
At five o'clock the whole house is ready, the table is set and I even have time to watch Peppa Pig with Ella. She looks beautiful and happy in her red Christmas dress. I'm so happy that Linda and I are getting along normally again and it's even reassuring that she's with her every now and then. Then the bell rings and Remko is standing there with a large bouquet of flowers.
"It's pretty exciting to meet your family," he says. "Too bad you didn't want to come to mine yesterday." But I really couldn't. I've known Fleur's family almost all my life. As long as I'm not convinced of my feelings for Remko, I don't dare face them. Fleur would be furious if I hurt her brother.
Then my brother-in-law and sister arrive. Without children, because they are with their father. Maarten presses me against his chest just a little longer than necessary. He looks Remko from head to toe with a slightly mocking look and makes sure he sits down at the table next to me, so that I'm squeezed between Remko and him. My mother takes care of Ella.
I feel Maarten's knee pressing against mine as he bends over to Remko to ask what kind of work he does. When Remko replies that he works in the IT department of a bank, he yawns audibly. "That seems so sleep-inducing to me," he says. "Then I still prefer my work in the hospital. Even in times of corona."
He then begins to elaborate on unvaccinated people in their fifties and pregnant women who populate the ICU. "Get your booster as fast as you can and make sure you don't get too heavy," he says. It annoys me that he dominates the conversation so much. My sister just looks at him admiringly. I see that Remko doesn't really like it either, but he is far too polite to intervene.
As soon as we're done eating, I run to the kitchen to make some coffee. I'm getting a little headache tonight. And I find it annoying that I feel that Maarten is right. Remko is boring. How did I get it into my head to start something with him? I lean against the counter and then the kitchen door opens. Martin. Naturally.
Maarten comes up behind me and puts his hands on my hips. I know I should intervene, but somehow it turns me on. "Don't," I say. "You can't make it against Frederique." He ignores my protests. He pushes my pantyhose and my panties aside. And then his fingers hit me. Oh God. My brother-in-law is inside me.
His skillful doctor's hands touch my button. My knees buckle. He knows exactly where to be. I hesitate between pushing him away or surrendering to it. But before I can decide, the kitchen door swings open. Remko. Maarten immediately lets go of me and I step aside. But I'm pretty sure Remko saw everything.
© The Stringpoint Group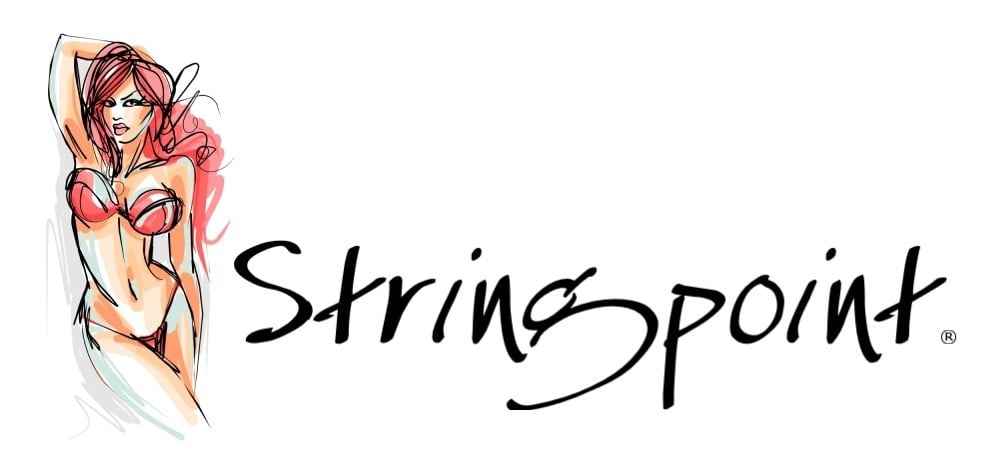 bron: de Telegraaf