"I find it exciting when a woman bosses me around"
Laura celebrates Sinterklaas at her sister and brother-in-law's house. She makes an ambiguous poem for Maarten and accidentally sticks it on the gift. And then he reads it…
Sunday
'You may be forty years old, but you still often feel naughty,' Maarten reads. And then fortunately he quickly starts to improvise: 'But luckily you married Frederique. You will never be bored with her and you do not have to share this gift with her." I breathe a sigh of relief when he pulls out the new version of '30 Seconds', gives my sister a kiss and says he will definitely play this game want to share with her.
At the end of the evening, when I'm rinsing the glasses, Maarten comes and stands behind me. He grabs my shoulders and tries to kiss my neck. "See you like me," he lisps. "When shall we meet again?" I tear myself free, but just as I want to say something, Frederique comes in.
"The next festivities are, of course, Christmas and New Year's Eve," she says enthusiastically. "Shall we celebrate Boxing Day with Mom and then all make something? And then old and new with you, Laura?" New. That means that I have two more evenings of nice weather to play with my family and tolerate Maarten's insinuating remarks. I mumble that I already have other plans for New Year's Eve. I don't think that's a party to celebrate with your family anyway.
Friday
Ella is with Linda all weekend and I am home alone. I do not feel like anything. I miss Mark, I miss Mark, I miss Mark. I want to see him. I can hang out on dating sites for hours, but there's only one person I want. And then my phone beeps. For a moment I hope for a miracle, but it is Remko. Reliable Remko. Boring Remko. He asks if I have something to do tonight and if I would like to have dinner with him.
Remko has prepared a fantastic vegetarian curry. He pours a nice red wine with it. After we've finished eating, he sits down next to me on the couch. "I really enjoyed working with you last week," he says. "I've been in love with you for so long. Your dark hair, your eyes, your beautiful body, you are never out of my mind. Of course I often hear from Fleur how difficult it is for you. I would love to help you with everything."
His breath stops for a moment and then he continues. "I can give you anything you want. Helping you with your own business and taking care of Ella. I would like to have a baby with you that looks just like you. I know I'm not as exciting as that married friend of yours, but we could give it a shot. However?"
Remko is silent and looks at me expectantly. Maybe he's right. I've been attracted to the wrong men all my life. What if I were to enter into a normal relationship? Go to the garden center together on Saturday, go for a walk in the woods on Sunday and go to the campsite together in the summer. And a second child, I've had that wish for a long time. I smile at him and say, "Okay. Let's get to know each other better."
Saturday
I didn't stay the night, because then things would go a bit too fast for me, but we did agree to watch a movie at my house tonight. I put on a leather dress and a pair of pumps. I put down some snacks and drinks. "What an exciting dress you are wearing," says Remko. He clears his throat and says: "I find it exciting when a woman bosses me around."
I sit on his lap, nibbling on his ear and on his neck. Then I ask: "So you do everything I say?" Remko nods. I untie the belt from his pants and tie it around his wrists. "Are you going to obey me completely?" Remko nods again and moans. I think this is funny. And Remko kisses me more eagerly than he ever has.
Tuesday
While watching the press conference it becomes clear to me that it is not going to be a very nice Christmas. I still haven't heard from Mark and I refuse to take the initiative this time. On Christmas Eve I sit alone, on Christmas Day I'm with Ella and on Boxing Day I have to keep my horny brother-in-law off me again.
On a whim I call Remko. "Hi! Got something to do on Boxing Day? And if not, do you want to go to the family Christmas dinner with me?" I try to ignore my doubts. Remko is my best friend's brother. I don't feel anything for him. And yet I pretend he's my boyfriend.
© The Stringpoint Group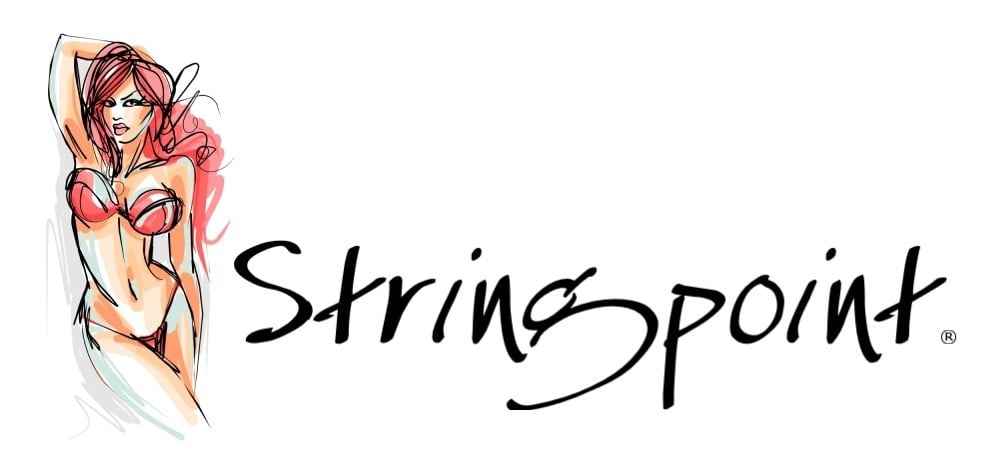 bron: de Telegraaf