"He is only concerned with my pleasure"
Laura is going to lunch with her brother-in-law Maarten. When he wants to go to her house and she refuses, he gets angry.
Saturday
It's the day before Sinterklaas and the only thing you notice that we are in a pandemic is that most people walk with a mask because it is so busy that you can walk over your heads. I have to be careful not to hit everyone with my pram. I could have parked Ella with Linda, but it's my weekend and I'm going to stick to the agreed visiting schedule. I don't want to come into contact with youth care, so behave in an exemplary way.
What shall I buy for Dirty Maarten? An inflatable doll? Or do I have to call in sick tomorrow night? How can I celebrate Sinterklaas with my family and pretend nothing is wrong? I call my sister and say I'm worried that we're going to celebrate Sinterklaas with such a large group because you can only invite four guests. "Um, mommy, you and Ella", Frederique sighs. "That's three. So nothing to worry about."
I can't avoid it and buy Maarten a board game, it will help the whole family. Can he focus on that? At home I quickly make some food, put Ella in the bath and in bed and make myself a big pot of tea. And then I start with the poem.
Maarten, like so many others, you like to play games. You may be forty years old, but you still often feel naughty. There is often a stiff in your pants, so you can't keep your hands off women. But Frederique is a lovely woman, so stay faithful to her from now on!'
I find it very funny myself, but of course this is going to make for a dramatic scene. So I quickly make a better version of it: 'Maarten, like so many others, you like to play games. Although you work hard in the hospital, you also love to be at home. In order to give even more attention to the kids, I hope you will have a lot of fun with this together!'
Satisfied, I stick the poem on the gift and put it in a bag along with the other presents. And then I scroll through all the social media for the umpteenth time, hoping to see something from Mark. I miss him terribly. But nothing. I scroll to Josien's Instagram page. Just some wappy messages. No new pictures of Mark.
I want to see him so badly, but actually I think he should take the first step. I do need a lot of distraction. I'm reactivating my profile on Tinder. And I google some dating sites, but there are so many it makes me dizzy. So I just swipe through Tinder, until I suddenly see a very familiar face. It's Remko, my friend Fleur's brother.
I swipe to the right and apparently he does too, because we have a match. We've shared the bed a few times in the past, but then he fell in love with me and it was over very quickly. He texts me right away. "Nice to see you here. Looking again?" I send a smiling smiley back and he doesn't mince words: "Do you want to? Shall I come by?"
Half an hour later we are sitting next to each other on the couch, both with a glass of wine. It feels uncomfortable. I haven't seen him for years and now he sits next to me with only one purpose. He gives me a soft kiss on my mouth. "Nice to see you again," he says. "I still think you're gorgeous." Our tongues lick each other.
Remko kicks off his sneakers and I do the same. We're so familiar with each other that I don't care if I'm not wearing a sexy dress or lingerie today. He always thinks I'm beautiful. For a moment it occurs to me that Remko would be a much nicer partner for me than Mark, who never really goes for me and never really accepts me as I am. But that may also make Remko so boring.
Moments later we are both naked. It's cold in the living room, so I drag it into my bedroom. I still feel completely at ease. Remko caresses my body. "Take me," I hiss. "Take me hard." But that's not for him. He treats a woman with respect. I bite his shoulder hard, but he doesn't even protest that. He is only concerned with my pleasure. He kisses me everywhere until I surrender to him.
An hour later we lie exhausted against each other. He says he's sorry he isn't as dominant as I want, I reply that he deserves a nicer woman than I do. And then we laugh and he goes home. Such a shame I don't like him.
Sunday
Heavily dressed up, I sit on the couch with my sister. Ella is delighted to see all the presents, many of which are for her. My sister runs around with drinks and snacks. Maarten, my brother-in-law, constantly tries to catch my eye, but I pretend I don't notice anything. Then it's time. My nephew Max gives my gift with poem to his father.
Maarten starts reading. Maarten, like so many others, you like to play games. You may be forty years old, but you still often feel naughty." He looks horrified. My whole family falls silent. I pasted the wrong poem on the gift. Oh my. How am I ever going to make this right?
© The Stringpoint Group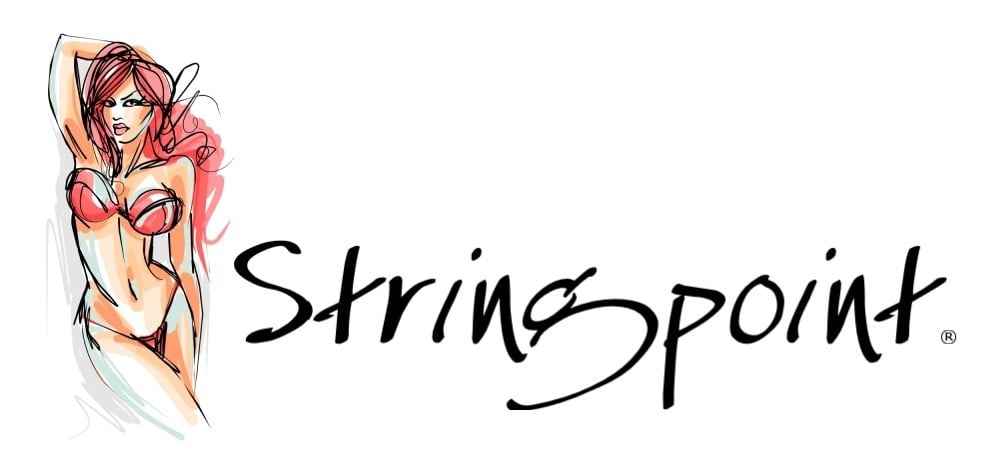 bron: de Telegraaf