"I think of the way he desires my body"
Laura kissed her brother-in-law Maarten, who then sent her a rather explicit photo of his genitals. She has said goodbye to her lover Mark. But is it this time for good?
Wednesday
I got a letter from Linda's lawyer that she doesn't agree to Ella's visitation arrangements, so I call my sister. I don't want to face my brother-in-law, so I hope I can work it out with her over the phone. "Linda wants Ella every other week all week, I want Ella only on Thursdays and Fridays," I say stubbornly. "But will she go to court, do you think?"
"We can still propose a compromise," suggests Frederique. "Every Thursday and Friday and every other week also on Saturday and Sunday. Then Linda can go to Texel more often and you have your hands free to start dating." I sigh. She should know what kind of pictures her husband sends me. But I want to get rid of that hassle with Linda and especially with Safe Home, so I grumble, say it's okay.
Friday
Linda calls. It scares me a bit, but I pick up anyway. "I wanted to say it's good," she stammers. That Ella comes to me one week on Thursday and Friday and the other week from Thursday to Sunday. But can she please come this afternoon? I missed her so much." Her voice trembles. I look at Ella and I'm sure the lack is mutual. So before I know it I agree.
When I ring Linda's doorbell an hour later, I see that I did the right thing. They are overjoyed to see each other. Ella is obviously crazy about Linda and I guess I'll just have to accept that. "I want to make a few more appointments," I say. "She can't call you mama. Only Linda. You can't take her anywhere without my permission and you can never call Safe at Home again." Linda nods eagerly. I just hope I can trust her.
Saturday
I've been to the gym, cleaned my house, ran errands, and did some online shopping. My savings account is shrinking fast, but I really need new clothes. Then the bell rings. My heart jumps. Could it be Mark standing on the doorstep with two suitcases to say he misses me, that he left Josien and now wants to move in with me? But no, of course it's not Mark. It's my mother.
"I want to make some arrangements about the holidays," she says. "I would like to celebrate Sinterklaas here on December 5th and Frederique proposes to join her on Christmas Day. Then we all make something. By the way, I will get my booster shot next Saturday, so if we all do a quick test on the day itself, I'm willing to take it in terms of corona."
My courage fails me. That means I have to spend two evenings with Maarten and pretend nothing is wrong. Making pleasant surprises and poems. My sister will kill me if she knows I kissed him. I really, really regret it. "I don't know if it's wise, Mom. Soon we will all get sick. Vaccinated people also end up on IC, you know that, right?"
"Only with underlying suffering," my mother replies sunny. "And that doesn't matter to me. Well, I create an account at lootjestrek.nl and then you can get started. Bye dear!" And she leaves again.
I can't help but dream about Mark. Unfortunately, he never posts on Facebook and has no Instagram or Twitter. I check out his LinkedIn page. Stupid, because of course he sees that. I look at his Whatsapp. Not online. I check out Josien's Facebook page. She shares a crying story of a lady whose son had to go home barefoot from the swimming pool because mom doesn't want a QR code. Pfft.
By putting Mark on the line, I hope he will change his mind and make a choice. For me of course. Because while I'm not sure if he never has sex with Josien, at least it's not as great as it is with me. I think about the way he lusts after my body. I think of my favorite fantasy. He lays me on my back and holds both my wrists in one hand. Then he takes my nipple between his teeth. Then he pushes my legs wide apart with his knee and takes me. Hard.
I play with myself thinking about him. It's not really satisfying. I really want him. I want him live. And then the phone rings. I am startled. Would that be Mark? But it's not him. Of course not. It is my friend Angela from Rotterdam who wants to know how things are going. I tell him how I miss Mark and if I shouldn't make amends with him. "Maybe I'm better off being a mistress after all than not being able to see him at all," I conclude.
"No, no," says Angela. "You just have to look for a new lover. Go on Tinder. Or go on Feeld, if you're looking for a sex buddy. Jack and I have already made some nice contacts there. Well, that's not what I'm calling for. I'm calling because I want to know when I'll get my money back. I mean 10,000 euros is a lot of money. Also for me."
I am startled. Almost nothing is left of that 10,000 euros. I've been so busy with Ella that I never got around to working. Code black is now threatening. That means no income. How can I ever repay Angela?! And then I hear a ping. Mail! From lootjestrekkers.nl. And yes. I have Martin.
© The Stringpoint Group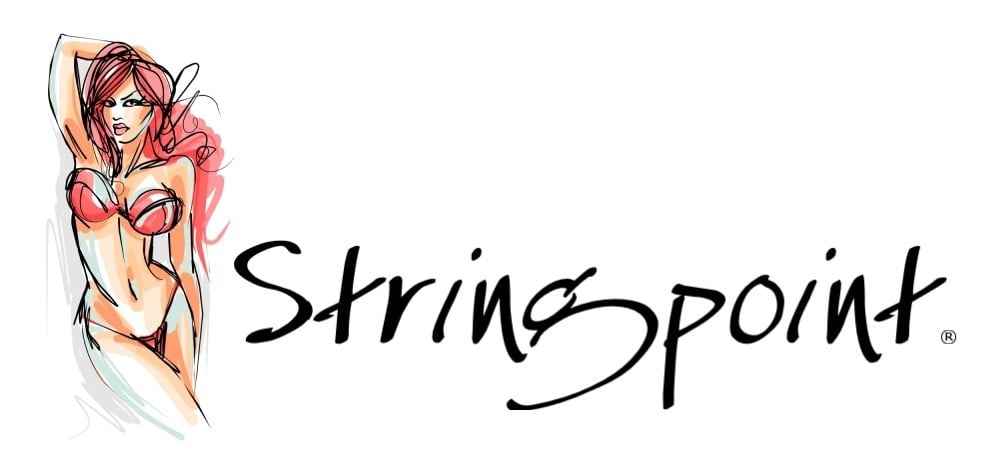 bron: de Telegraaf