"You should know how often I fantasize about you"
Laura caused a collision. What are the consequences if this gives her a criminal record? She goes to ask her sister for advice. But there she only meets her brother-in-law…
Saturday
I eagerly answer Maarten's kiss. He wraps his arms around me tightly and his tongue finds mine. As I drown in his kiss, I am startled by a noise from outside. I shrink back. We'll be caught soon! "Sorry," I mumble as I get up. "I think I better go."
"I'm sorry too," says Maarten. "I think you are such an exciting woman, Laura. You should know how often I fantasize about you. Frederique is a treasure of a person, but always busy with her work and the children. A man also needs attention. But you're right, I must not touch you. Otherwise we're just going to hurt people. Don't you want another cup of tea?"
Just as I'm about to grab my coat, I hear the key in the front door. My sister is at home. She looks happy when she sees me and gives me a big hug. I feel terribly guilty. Why did I kiss her husband? She is always so sweet to me. While Maarten shouts that he is going to watch his son's football match, Frederique pours me tea. "Tell me what's going on," she says.
I'd love to run away, but of course I can't. So I swallow and start talking about the Safe Home investigation and the collision. "Okay," says Frederique. "As to the latter; let's hope this ends with a fizzle. You can always call your insurance company to ask if there is any news. And as for Safe Home; make it up to Linda. As a lawyer, shall I write a letter that you want to maintain the old visitation arrangements?"
I'm afraid there's nothing else to do so nod yes. Frederique writes a strong letter stating that Ella can go to Linda every Thursday and Friday again, that she cannot take Ella to Texel without my permission and that Ella has only one mother and that is me. Linda will have to respect that. I hug Fredje tightly and hope she never finds out that I kissed her husband.
Monday
Today I'm determined to do really well from now on, grow my business, become the sweetest mother in the world and pay off my debt to Angela. And I'll start with the worst part: breaking up with Mark. I've done that so many times, but now I really mean it. It's over between us. I don't want to be stuck in a hopeless relationship with a married man for years to come.
I text Mark if he can come over tonight. He texts back that he has to play tennis. sigh. "I could go for a walk in an hour," he texts. 'Do you know a quiet place?' I think and imagine the parking lot at the Ouderkerkerplas. No one comes there in November. Should I wear something that is easy to take off? Or should we really just talk?
"I think it's just starting to rain," he says. He puts his arm around me and kisses me intensely. "Nice to see you, beautiful woman." It is indeed raining. I sigh. I don't think he sees this conversation coming. "Maybe we should take the back seat," he says hoarsely. Once there he takes off my coat and unbuttons my blouse. Then he takes my nipple in my mouth. I moan. The conversation can wait.
I unfasten his belt and open his fly. I grab his manhood and squeeze it. He gasps. He then unbuttons my jeans and slides my pants and panties down. We are in the middle of the parking lot, everyone who walks by can see us. He caresses me and I him. We're going crazy. The world around me fades as we hit a climax almost at the same time.
But that's temporary. After five minutes everything is back to normal. I'm back on my jeans while Mark looks at his watch and tells him to go back to work. I'm going to sit in the front again. A little distance can't hurt. "I don't feel like doing this anymore," I say. "Those stolen moments, the sneaky stuff. It's all about you, Mark."
Mark doesn't say anything. "This has been going on for six years now. It's not fair. Soon I'll be alone under the Christmas tree again while you and your family unwrap presents. I can't take it anymore, Mark, I really can't take it anymore." Mark doesn't say anything. I look at him. It seems as if there are tears in his eyes. But I will be mistaken. I get out, untie my bracelet and give it back to him. "I'm sorry, Mark. Thanks for the great time."
Mark stares ahead. I turn around, get in my own car and drive away. He is still standing still in the parking lot. What could be going on in him? I drive home and feel empty. Would it really be over between us now or would he come to his senses and leave his wife?
When I park the car in my street, my phone beeps. My heart jumps. Could it be Mark begging me not to break up? Or to say he's really, really, really getting a divorce? But no, it's something completely different. It's an app from my brother-in-law Maarten. In fact, it's a dick pic of my brother-in-law Maarten. Geez, what am I supposed to do with this now?
When I drive towards Ouderkerk, I involuntarily think of Maarten, my brother-in-law. He's going to walk the dog here or something. I feel my lips. His kiss was really intense. Hmm, stop thinking about it. And then I drive into the parking lot and see Mark's car already. I get out of my car and slide next to him. "Shall we go for a walk?"
© The Stringpoint Group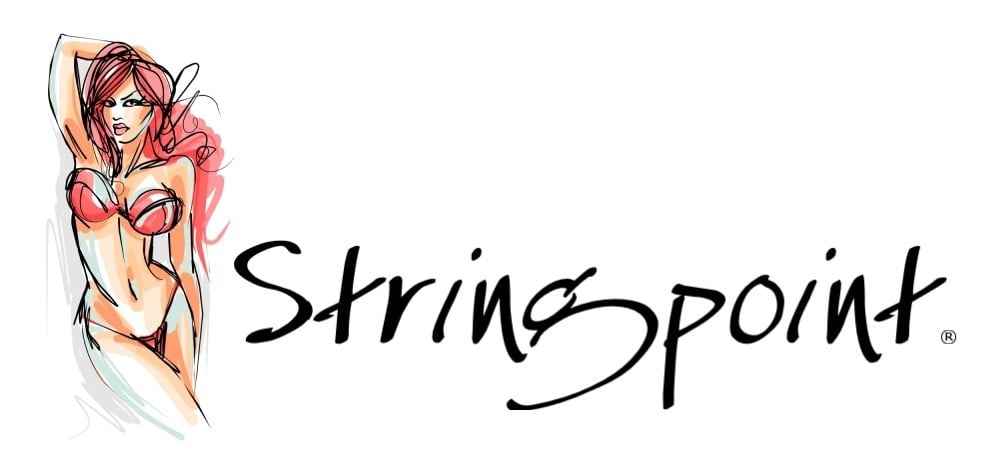 bron: de Telegraaf