'I press the accelerator pedal hard and then… a big blow follows'
Laura calls her lover Mark's house and finds out that he has gone to the cafe with his wife. She decides to leave her sleeping daughter alone to take a look.
Thursday
As I get closer to the cafe, I start to doubt more and more. If I go get a story from Mark and Josien now, there's a good chance we'll get into an argument. Of course, that's not the way to win him over at all. Of course, if I'm independent and sexy, he finds me much more attractive. And if Safe Home discovers that I leave my child of one and a half at home alone in the evening, I have a problem.
Fortunately it is quiet on the street. At the next traffic light I turn and turn. I hit the accelerator hard and then… there's a big bang. Shit, I thought I was driving on a major road and I definitely didn't see that car coming from the right. I pull out my car and get out. The car I hit is in the middle of the road. I open the door and see a hysterically crying young girl behind the wheel.
"Maybe you should put your car away for a while," I say kindly. "This is quite dangerous." The girl cries even louder and does nothing. Only when I touch her shoulder does she look up furiously.
"Aw, my neck," she sobs. "And my head. I'm in such pain! Huuuuuh. You should call the police!" The police? That could take hours. I just want to fill out a claim form and send it to the insurance company. There is honking all around us. I unfasten her seat belt, gently push her to the passenger seat and pull the car over. I turn on the light. I don't see anything about her, but she's still whining with her eyes closed.
Then there is a tap on the window. There are two agents. Apparently someone else called. I get out, explain that I thought I was giving way, but that was not the case. "She has a pain in her neck," I say. To my surprise, one calls an ambulance. What? I wasn't driving that fast at all. But they don't want to take any risks, whiplash can cause a lot of misery.
While one officer waits for the ambulance, the other takes a statement. "According to a witness, you were speeding," the officer says. "And will you blow here for a while?" Luckily I didn't drink. It takes at least an hour, but I dare not say that my child is alone at home. I can't go until a police report has been drawn up. "You may be prosecuted," said the officer. "Let's hope it doesn't hurt madam."
I can't imagine that, because my car only has a little bit of damage to the looks and so does hers. Finally I drive home super slow, where I find Ella totally upset with a very dirty poo diaper. Apparently she has been crying for a long time because her face is soaking wet and very warm. I feel terribly guilty. Why did I leave the house? It only brought me misery.
Saturday
My mom goes with Ella to the goat farm in the woods. "Why don't you come along," she says. "The weather is beautiful and the fresh air will do you good. You look very pale." But I refuse. I don't feel like walking around with happy families. I decide to visit my sister. She may be able to advise me what to do.
My sister now lives in Ouderkerk in a beautiful detached house. I feel a little jealous when I ring the bell. Her husband Maarten was my father's attending physician. Maarten liked me at first, but of course I only had eyes for Mark. If I had married Maarten now, I could have lived here, instead of in an apartment above my mother.
Maarten opens the door and looks surprised. He says that Frederique is shopping with my niece and that my nephew is playing football. "So I'm here on my own. But come in. Do you want coffee? And where is Ella?" I tell him I need to talk to Frederique because I'm in deep trouble.
I tell them that Linda is trying to take my daughter from me and has now even called Safe Home. That I borrowed 20,000 euros from a friend and that I hit someone yesterday because I did not give way. "I just didn't see her," I say regretfully. "But she immediately grabbed her neck. Do you think I'm going to get a criminal record now?"
Maarten walks with me outside to look at my car. "It is indeed not a deep dent," he concludes. "Unfortunately, there are also people who abuse these kinds of incidents to earn a lot of insurance money. Anyway, maybe she does have whiplash. I would just wait and see, in any case there is no reason to lose your child. And as for Linda, can't you make it up to her?"
When we're back inside, he sits down next to me on the couch. "I feel really bad for you," he says. "But I do think that Frederique can advise you better than I can." He looks at me so sweetly that I fill up. Tears stream down my cheeks and Maarten gently wipes them away. He wraps his arms tightly around me. And before I know it I'm kissing my sister's husband.
© The Stringpoint Group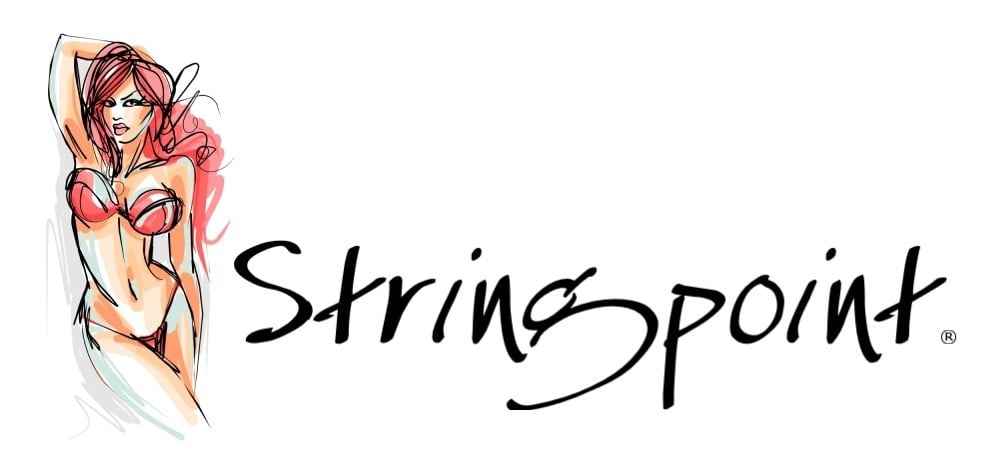 bron: de Telegraaf