'I feel incredibly alone, nothing is going right in my life'
Laura receives a visit from Safe Home. Apparently someone made a report. But who?
Friday
I pull my bathrobe a little tighter. Upstairs are three naked people. Ella is staying with my friend Fleur. "We have received a report about your daughter," the woman says. There would be neglect and you would work as a prostitute in this building. Would it be convenient if we come in for a moment?"
I tremble with anger. So this is Linda's act of revenge. Because she is no longer allowed to babysit Ella, she came up with this trick. I think of the more than 1,100 children who have been placed out of their homes thanks to the allowance affair and I feel scared. Although Ella is not there, I have used drugs in this property. I have never been paid for sex, but I am in a relationship with a married man and once signed up for a sugaraddies site.
"I'm sorry, I have to go to work soon," I lie. "Could you come back at the end of the afternoon? I make an appointment for 3 hours and fly back up. "I have an appointment guys," I say to Mark, Jack and Angela. Apparently I'm so convincing that they all left without breakfast within half an hour.
At exactly 3 o'clock the house is spotless and Ella in a white dress is playing sweetly when the doorbell rings. The man is alone this time. His name is Rene. I explain that I am a single mother, that I work as an agent and that my child goes to daycare during the day. That unfortunately Ella's father has passed away and that Linda, his widow, until recently looked after my daughter two days a week.
"Linda started developing an unhealthy relationship with my daughter," I recall. "I discovered that she allowed herself to be called 'mum' by her mother, and she also wanted to expand visiting arrangements into a kind of co-parenting. She wants to move to Texel, so that would mean that Ella would be there every other week."
René looks understanding and writes everything down. He asks if I'm in a relationship. I think of Mark, my married lover. I think about the exciting night I just had with him and Jack and Angela, another couple. "No," I lie. "I did have a relationship with one of my clients, but that has now ended. I focus on my work and my child."
"Your house looks neat and so does your daughter", René compliments me. He looks at me intently and for a moment it crosses my mind as to whether I should flirt with him to make things easier. But I decide to stay tidy. René says they are going to talk to some other people so I give the phone numbers of my mother, the nursery and my sister. Let's just hope it goes well.
When René is gone, I suddenly feel myself sinking into a black hole. I feel incredibly alone. I'd love to go see Linda to get a story, but I'm afraid I'll only make it worse. I'll call Mark. I know it's almost the weekend and he wants to be with his family, but I really need him right now.
His phone rings three times and then to voicemail. I am clearly being pushed out. I'm calling again. Another voicemail. I feel desperate. Shall I drive past his house? I look at Ella, who is happily chewing a breadstick. Now putting her in her child seat in the back of the car in the pouring rain and driving angrily past my lover is probably not good motherhood.
Monday
I've been feeling bad all weekend. I just hope that Safe Home will only call the new daycare center and not the old one, because then they will probably hear that they saw Linda more often than me. I looked myself up on Google and saw some different compromising photos passing by. Will that work against me?
Only when Mark sends me a message that he wants to come over tonight, do I bounce back a bit. I put on a sexy lingerie set, a lace dress and a pair of very high heels. Still, I can't seem to hide my anger, because the first thing he says is that I look angry.
"I'm angry too," I say. "I had a really bad weekend and I felt very alone. You saw that I called on Friday, but you haven't heard from you. Sometimes I'm sick of waiting forever for you." My lip is trembling. "Nothing is going right in my life. Not with my child, not with my job, not with you." Mark puts his arms around me and says nothing. I lean against him. I immediately feel a lot better.
"Have you eaten anything?" He looks concerned. I shake my head. "I thought so. I'm going to get something and you'll be naked when I come back." Within 10 minutes he is in my bedroom with a box of steaming pizza. He feeds me a few pieces and then puts the box away. "Why don't you enjoy what we have instead of what we don't have?"
Yes, why not? Because I'm so in love with him that I want to be with him day and night instead of a few hours a week. He gets up, opens my closet and takes out a scarf. In an instant he has my hands tied to the bed. "So," he says with satisfaction. "We do this with rebellious mistresses."
"And yet you are sweet," he mumbles when he has taken off his clothes and lies on top of me. "I can't get enough of you." And moments later he's inside me, our bodies align and I scream his name.
When we lie contentedly in each other's arms blowing out I can't resist. I have to ask. "Mark," I say. "Is there any chance you'll ever leave your wife again?!"
© The Stringpoint Group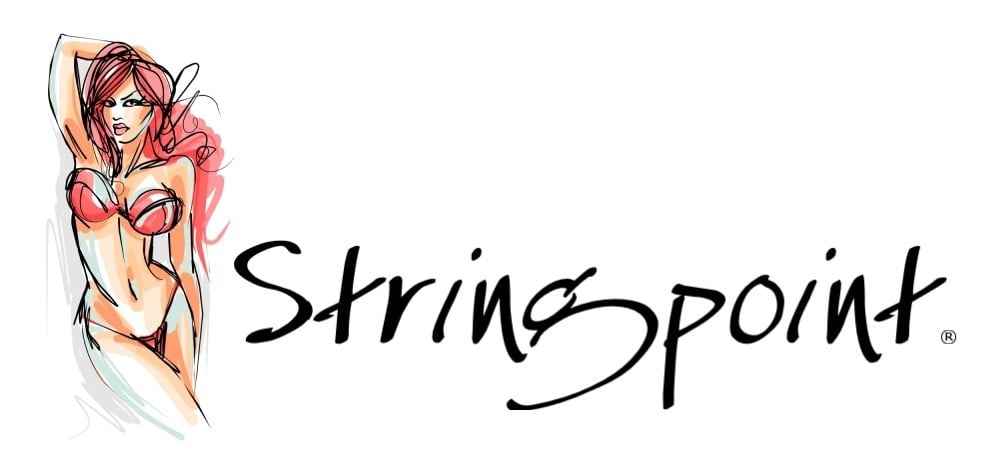 bron: de Telegraaf