Linda ruins Laura's party and everyone leaves
Laura's birthday started with a nice night with her lover at the Hilton hotel, but ended less cheerfully when stepmother Linda announced that she wanted to co-parent daughter Ella.
Sunday
The whole room is dead silent when Linda says she wants Ella with her half the time or else starts proceedings. My sister Frederique – who is a lawyer – says: "Maybe you'd better go home, Linda. You're ruining a party." Linda looks incensed, but then packs her things anyway. She tries to hug Ella, but she wriggles free. Happy.
Distraught, I ask Frederique what I should do. "She's biologically nothing like Ella. Her late husband is the father, but that doesn't give her the right to see Ella more often, does it?" Frederick hesitates. Because Linda has been taking care of her two days a week since the birth of Ella, the judge can grant a more extensive visitation arrangement. But a kind of co-parenting, as Linda wants, doesn't seem very likely to her.
The atmosphere has changed and one after the other leaves. Frederique gives me a kiss and tells me not to worry too much. Still I feel bad. If only I had never agreed to a visiting arrangement. On the other hand, I could really use that free babysitter. The only one who stays with me is Angela, my friend from Rotterdam. My living room is cleaned up with her in the blink of an eye.
"Shall I stay the night?" Angela proposes when Ella is in bed. "I left Jack at home on purpose so he can take the boys to school tomorrow. I'd like to help you bring some order into your life because I feel like it's a bit of a mess right now. Is that right?" I nod. I have the feeling that nothing is really going well. Not my relationship with Mark, not my job and now I'm also in danger of losing my child.
"But that will come tomorrow," Angela lisps. "First we're going to do something else." She opens her lips and kisses me softly and passionately. Our tongues touch and I eagerly kiss her back. Angela takes my hand, pulls me to the bedroom, pulls my dress over my head and routinely unbuttons my bra. I take off her sweater too. Angela doesn't wear a bra herself, so I take her breasts in my hands and kiss them one by one.
Moments later we are both naked. My hand slides between her legs and she does the same to me. We look at each other panting. I feel and see how excited she is and my stomach is itching. That is the advantage of making love to a woman: she knows exactly what to do. After a few minutes we come to a climax right after each other and then we fall asleep against each other.
Monday
After Ella goes to daycare, Angela says we're going to make a spreadsheet to outline all my plans. She asks me what exactly I want. "Okay. To make my agency a success, I will have to attract many more young talents. Novice actors, presenters and influencers require a lot of time and guidance. I actually have to pamper them. But for that I need money, a car and time", I say. Angela makes a column 'work'.
"In addition, I want more clarity about Mark. He keeps saying he wants to leave his wife, but our relationship has been going on for almost six years now and Mark still hasn't chosen me. He just wants both: to stay married to Josien and me as a mistress. As long as Josien and I continue to accept that, I don't think anything will change." Angela creates a 'relationship' column.
"Finally, I want to get rid of that thing with Linda. I'm fine with Ella being with Linda two days a week, but not half the time. Linda wants to buy a house on Texel and sit there with Ella every other week. That's impossible? I feel like she's taking my child away!" I speak louder and louder and suddenly feel tears running down my cheeks. Angela makes a column 'Ella'.
"I see that affects you the most. Perhaps you should make it clearer to Linda that you are not to be messed with. There is nothing on paper, so Linda is not entitled to anything. There are nurseries with flexible opening hours. Why don't you put Ella in there? I propose that I lend you money to bridge the first months. Then you can rent an office, buy a car and pay for that nursery."
Angela googles and says: "Near Schiphol there is a daycare center that is open in the evenings and at weekends. Why don't you call there?" I look at the website and am shocked by the prices. Yet I call and am told that I can come by on Thursday for an introductory meeting. Thursday. So that's the day Ella normally goes to Linda. But I hear myself say it's okay.
Thursday
I bought a used Suzuki Swift. Not yet the luxury box that I would wish for, but it is the first time that I have my own car and that is fantastic. Now just have to wait for a parking permit, but I can put it at Frederique's office. I have not yet dared to tell my sister that I will keep Ella away from Linda without consultation. She probably doesn't think that's a good idea.
The nursery looks very luxurious. Very different from the crèche around the corner from me. A bit impersonal too. I get a stomachache when I walk in. Would it be good for me to take Ella away from her familiar surroundings? Is it wise to put Linda out of the game like this? And above all: will I ever be able to pay back those 20,000 euros to Angela?
© The Stringpoint Group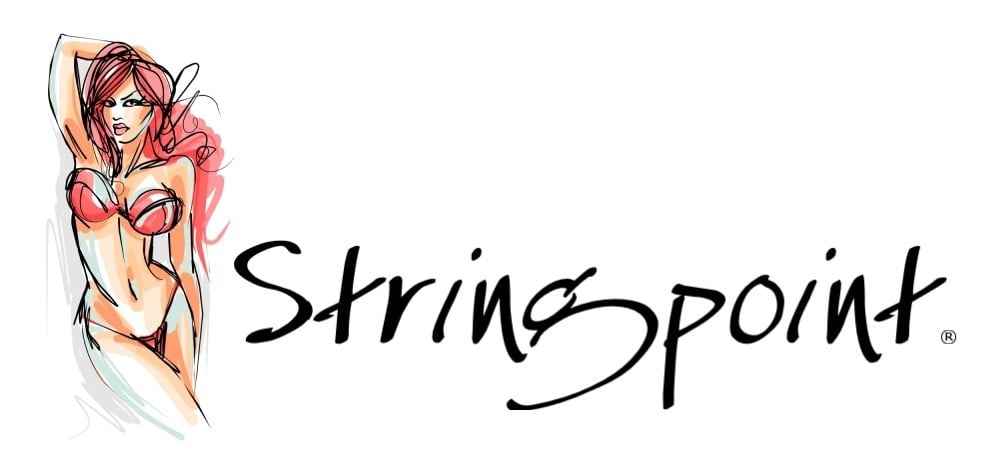 bron: de Telegraaf