"I would prefer to take you on the spot in this elevator"
Friday
Shocked, I look at Linda. He looks back uncomfortably. "Huh, yeah, I don't know why she suddenly calls me mommy," she says. "I certainly didn't teach her that." She hands me my daughter, who fortunately no longer protests. "I'm Linda," she tells Ella. "LINDA." And to me: "I can keep looking after her, can't I?"
"I don't believe it," I reply grumpily. "Ella isn't making that up herself. And yes, of course you can keep looking after her. I even wanted to ask if she can come back for a few days next week, because I'm going to Paris." My heart leaps at the thought. Paris! Finally I have my lover Mark to myself again for a few days in the romantic city of love."
I drop Ella off at the nursery and explain that Linda is coming to pick her up this afternoon. "How are things between you two?" the leader asks curiously. "Are you lesbian co-parents or something? Because Ella calls you both mommy." I briefly explain that I am Ella's mother and that her father has passed away. "Linda was still married to him, so she has visitation arrangements. But I'm Ella's only mother and I don't want her to call Linda that." I see the leader startled. Too bad.
I will be at Schiphol at 2 o'clock. Mark texts that I have to check in already and that we meet at the gate. I'm a little disappointed and go for a coffee on my own. Fortunately, we should be sitting next to each other on the plane. But by the time we board, he's still nowhere to be seen. Finally I go on the plane. I won't be alone in Paris soon, am I?
He only arrives at the last minute. Panting, he lowers himself into the seat next to me and kisses me on the cheek. "You look grumpy. We are going on a trip!" Yeah, do you think it's crazy that I look grumpy when he makes me wait so long. But I'm not saying anything. I'm not going to ruin our trip right away.
Fortunately there is wine on board and I relax a bit. I feel even better when we land in Paris and we get into a taxi. Finally I have Mark to myself for a few days. Okay, he has to work during the day, but I'm sure we eat out every day and besides, we can have sex all night.
The taxi stops in front of the Marriott hotel in the middle of the Champs Elysees. "Selected for you," says Mark. "Then you can go shopping." Shopping? From what money? But I nod well. Mark has a conversation with the receptionist in rapid French. "Um, I have a problem," he says. "Your room appears not to have been paid for yet. Can you get ahead of it? My wife checks my account.
The hotel room costs 500 euros per night. And I don't understand why we can't share a room anyway. Sighing, I pull out my credit card and ask if I can get the money back. "Sure," says Mark. "You get it in cash. I'll be pinning right away. But why are you so angry?
"I try to explain to him that I am very sad and disappointed about this turn of events. I expected that we would spend these nights together and not that I would get a room of my own that I still have to pay for myself. The tears sting my eyes. "You're sexy when you're angry you know that," says Mark. "I would prefer to take you on the spot in this elevator.
"We walk together to my hotel room. Mark opens the door. "I'm fine with you," he says. "I'll take you out to dinner later. But first I'm going to spoil you." He presses his mouth on mine, but I turn my head away. "You reject me," he says in surprise. "You've never done that." He pulls me to him and I feel the bulge in his pants. His hard body turns me on.
I want to push him off me, but I can't. I long for him too much. He sits on the edge of the bed and unzips his pants. "Take off your panties," he orders. I do as he says and stand right in front of him. Then, at his invitation, I slowly lower myself onto him. I almost explode with desire for him, but he sets the pace and drives me crazy. And so it happens that we cum simultaneously within five minutes.
Tuesday
Mark has to get up early, but I insist we have breakfast together. I still don't understand why Mark wanted us to have our own room, because he just slept with me. Mark suggests that we first look for an ATM, so that he can withdraw that 1500 euros for me. Then he leaves for work.
The money is burning in my bag. I know I should put it in my suitcase and deposit it straight into my account at home, but the shops on the Champs Elysees sparkle in the sun and I feel like a cup of coffee on a terrace. I go into a store and another. And then I can't resist and buy a sexy dress on sale.

Moments later I order a cup of coffee with a piece of lemon pie. It feels like vacation.
© The Stringpoint Group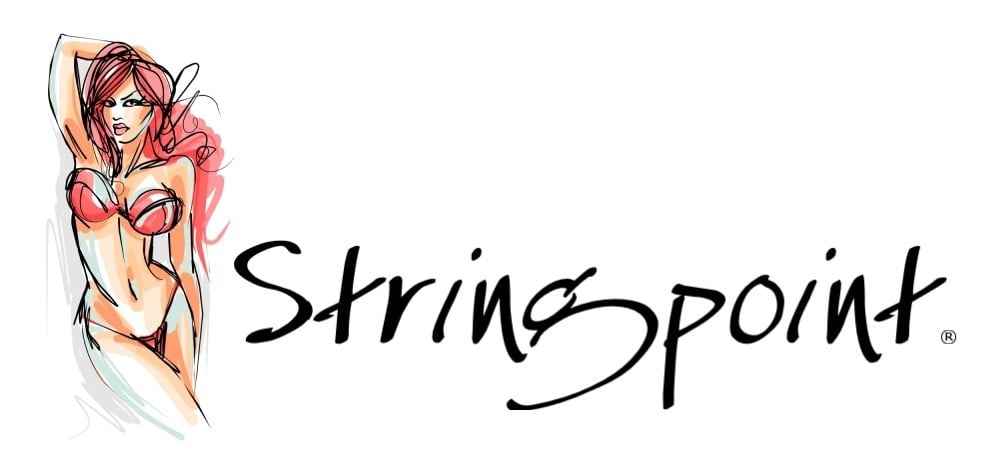 bron: de Telegraaf