'Shall I spoil you with my mouth?'
Sunday
Jamie yanks open the door. There is no hot couple in the hallway, but a little girl of about eleven years old. "Jamie! Jamie! Can I have a picture with you?" she asks Jamie in a sweet voice. Until she sees me and she shrieks, "Mom, here's that slut who did it to Daddy!" And then I recognize Isa. Mark's eldest daughter. Suddenly almost a teenager. She looks infatuated at Jamie and furiously at me.
Josien's plump figure appears in the doorway and I pull the duvet over my head. I don't know whether to laugh or cry. Apparently they are now in the same hotel after all. But if that means having to face a furious Josien all week, I don't know if I'd really enjoy having Mark here too.
Monday
Already at the breakfast buffet I see Isa, her sister Evi and Josien loading their plates. Okay, that means that's how I see Mark. I hide behind a pillar until I see the three of them sitting at a table. Does this mean Mark isn't here at all? But where is he? Is he on vacation at all? And what does this mean for their marriage? Isn't it that he has something official with that Nina now?
Should I send him a text? Or should I do nothing and wait for him to speak up? Maybe he will come to the hotel tomorrow or the day after tomorrow. I just have to wait it out. But Isa has already seen us. "Mommy, mommy," she yells. "There's Jamie again. Maybe now we can take a picture with him!"
Jamie's face is like thunder. "You promised me that there are hardly any Dutch people in this hotel," he says. "I pay you to run my business and that means you have to keep everyone away from me." I argue that he should be nice to everyone and take pictures with people, because this grumpy stuff doesn't help his image.
"Laura is right, Jamie," says his mother. "Those fans ensure that you can rent a nice flat and drive an expensive car. So please be kind. Otherwise you should have gone somewhere in the bush or alone in your hotel room." I smile gratefully at her. Maybe she'll be okay.
Unfortunately Jamie's mood isn't improving and I'm getting more and more stressed. I thought I was on vacation and now I'm at work! The fact that Linda keeps sending me photos of their trip to Texel does not reassure me either. I see one radiant photo of my child passing by. When Linda then shows me a video of Ella standing up straight, I completely lose my heart. Soon she will take her first steps without me.
The day creeps by. I try to read a book, but I can't get anywhere. Tomorrow we really have to do something or I'll go crazy. I'm relieved when it's finally evening and we can go to bed. And just as Jamie is in the shower, there's another knock on the door. It's Josie. Trembled, she asks if she can talk to Jamie for a moment. "Of course not," I snap. "What do you want from him? And where is Mark anyway?"
"Mark didn't have time for vacation," she says. "He is too busy with his work. He will come here as soon as he can. But I understood from The Story that you and Jamie have an open relationship and as you know, we have one too, so I thought…"
"That you can borrow Jamie for a while," I add. "I don't think so, Josie. You want nothing to do with me and I want nothing to do with you. So please go away and leave us alone. Bye." Josien opens her mouth, but I gently push her out the door. I tear off the key ring with the pineapple and put it in my pocket. This way, I hope no more people come to the door with false expectations.
Jamie yells out of the shower who was at the door and I yell back that it was a fan. Naked and wet he stands in front of me and his muscular body involuntarily evokes desires in me. "Time for some make-up sex," I say. He shrugs a little reluctantly and mumbles that he's not in the mood. I'll try again. "Shall I spoil you with my mouth?"
If Jamie says he'd rather sleep, I'm done. It's only 11 o'clock. I'm going to see if there's anything else to do and if I can score a drink. I'm Jamie's manager, not his slave. Without another word, I grab my bag and slam the hotel room door behind me with a loud bang.
It's still hot. I take the elevator to the bar on the top floor and order a glass of wine. I walk to the balustrade and look at the sea. I don't want to ruin my vacation anymore. Tomorrow I'm going to do something fun, sailing or something. And I'll see who's coming with me. Or not.
Then I suddenly feel from behind how someone wraps two strong arms around me. I get a kiss on the neck. A warm breath tickles my ear and a voice says. "
© The Stringpoint Group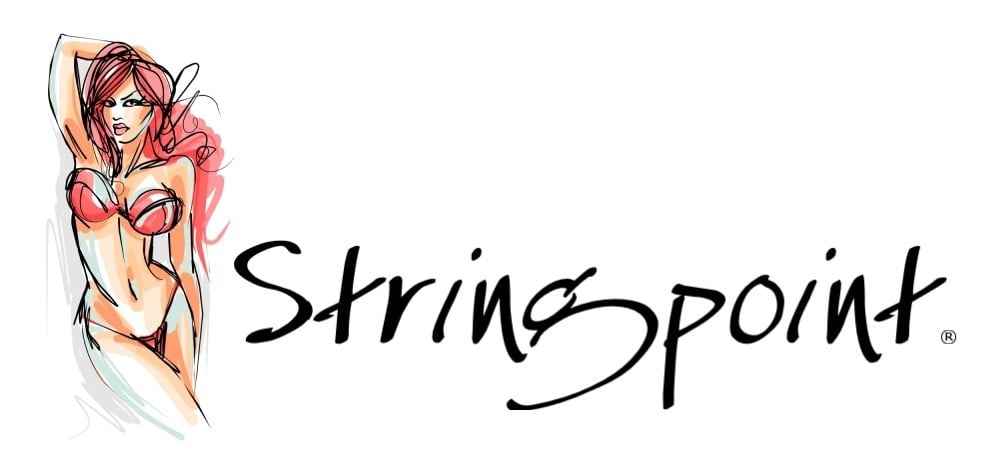 bron: de Telegraaf