"I am chained to the bed with my arms outstretched"
Saturday
It is busy at Schiphol. I fiddle with my mouth cap. I am nervous. Fortunately, the result of the PCR test is negative and I got my second shot against corona yesterday. But I had to leave my daughter Ella with her stepmother Linda – what else should I call her – for two weeks and am now on my way to Tenerife with my boyfriend, his mother and my mother.
When Jamie said he wouldn't go on vacation without his mom, I couldn't think of anything but to invite my mom too. Fortunately, the two seem to click, they are chatting excitedly and looking forward to the journey. What nobody knows is that the hotel we are going to is the regular holiday destination of my lover Mark and his family. Why did I come up with this now? I'm sure Mark will be furious if he finds me there.
I take a deep breath. The chance that Mark will be there just this week is, of course, small. Most people stay in the Netherlands and the summer holidays are fortunately long. I have to put it aside and enjoy the sun, sea, cocktails and good sex. "I'd like to be in your room," I whisper in Jamie's ear. "We're going to do all kinds of exciting things."
"Then we have to buy a pineapple key ring there," he whispers back. "I read in De Telegraaf that that seems to be the symbol for swingers. We can then hang it on the door of our hotel room." I give it a try, but he looks quite serious. Would he really mean that? Who knows what weird creeps will suddenly appear in our room.
Once I'm in the hotel, all the stress is gone. The weather is beautiful, the buffet beckons and we have a room with a sea view. Our mothers are fine with sharing a room. I take a quick shower, put on my bikini, a beach dress and a pair of flip flops and tell Jamie I'm going for a walk.
I walk all over the hotel. I go to the pools, the beach, visit all the eateries, the mini golf course, the gym and even the casino. Luckily I don't see Mark, Josien and the kids anywhere. In any case, there are far fewer Dutch people than in previous years, so hopefully Mark has decided to spend a holiday in his own country. The only thing that worries me is that he can meet with Nina. It would hurt me a lot if he had traded me for another mistress by now.
Of course I could call or text him, but I don't dare. The last time I spoke to him, he was so mad at me. And if he is indeed with his family now, he certainly doesn't want me to bother him. I just need to focus on myself for now. Still, my heart skips a beat when my phone beeps. But it's Jamie asking where I am.
Sunday
I've only been here a day and I already deeply regret bringing our mothers. Jamie's mother is very attached to her son and my own mother is only complaining. It's too hot, the hotel doesn't follow the corona rules, the food isn't good, the bed is too hard… it's driving me crazy. I suggest that Jamie and I rent a quad bike to explore the island, but even that doesn't go down well.
Jamie's mother wants to come right away and my mother nags that I should know that she doesn't dare but that I can't leave her alone in the hotel either. As a result, Jamie goes out with his mother and I stay by the pool with my mother. I order a cocktail, my mom says it's only 2 o'clock and then we argue. Once she starts talking about Jamie being way too young for me, I'm done with it. I get up, go to my room and fall on the bed crying.
"It has to be different," I say to Jamie when it's midnight and we're finally together. It's sweltering hot, so we're naked on the bed. "Our mothers drive me crazy. Can't we claim a little more time for ourselves?" But I already know Jamie doesn't want that. He does everything to please her. "Never mind," I say. "We are going to sleep."
"We can't send our mothers away, honey," Jamie says. "But of course we can make the nights a bit more exciting." He rummages through his suitcase and takes out a pair of handcuffs. From his pocket he fishes a key ring with a pineapple on it. "Found it," he says. He hangs it on the outside door. "I wonder if someone will knock on the door soon. In the meantime, I'm going to tie you to this bed."
Before I know it I'm chained to the bed with my arms spread. I can't go anywhere and I'm completely at the mercy of him. He gives me an intense French kiss. Then he lays on top of me and slowly slides in while he continues to kiss me. I want to put my arms around him, but I can't. "You're mine baby," he mumbles. "I decide." And then he takes me along at his pace and I don't think about anything anymore.
When I'm blowing out in his arms moments later and he has released me, I already feel a lot better than before. "I think I'll feel my wrists all day tomorrow," I mumble. And then there's a knock on the door. Gently at first, then harder. Who would that be? A couple who saw the key ring with the pineapple and think we're in for some swinging now? I hope not…
© The Stringpoint Group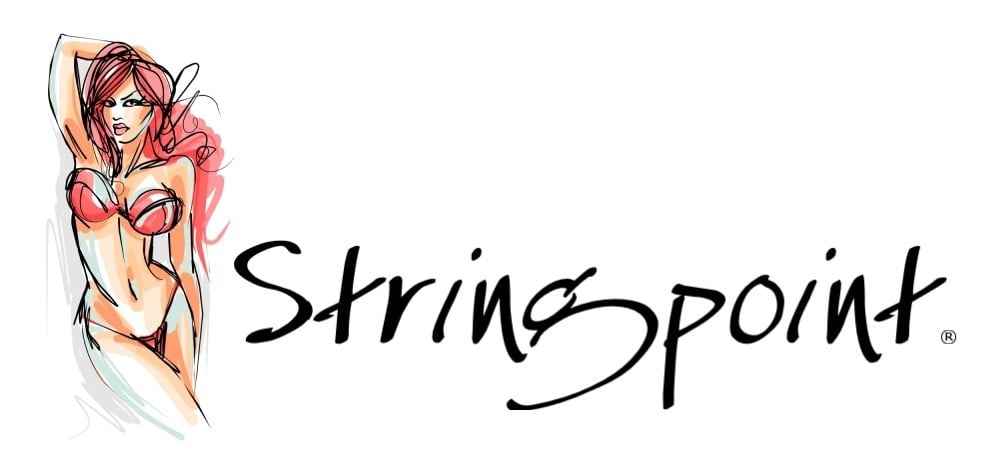 bron: de Telegraaf