"Her breasts press against mine"
Saturday
The preparations for the party are in full swing. I brought Ella to Linda who asked if I was going to do something fun. "I'm having a party tonight," I say honestly. "It's Jamie's birthday, it's summer and besides... we can throw parties again, because corona is over!" Am I imagining it or does Linda look disappointed? She didn't expect me to invite her, did she?
"Corona is not over at all", Linda sneezes. "In fact, the number of infections is increasing again and you should not underestimate the delta variant either. I would wait a little longer before throwing parties. Or has everyone already been fully vaccinated?" Of course not. In fact, I don't get my first shot for an hour. Luckily Jamie hired a catering company, because I wouldn't know when I would have to go shopping. I give Ella a kiss and go there like a rabbit run off.
When I'm changing in the evening, the bell rings. It's Nina, Jamie's co-star. The last time I saw her we got into a big fight so I'm a bit wary. Although I find it annoying that she is so early. "Brave that you dare, bare sleeves at your age," she sneezes. I'm silent. She wraps her arms around Jamie and gives him a hug. "Tickets for Lowlands," she cooed. "Great fun, isn't it, to go there together?"
Jamie thanks her kindly and says that he would like to go to Lowlands, but not without me. So that he hopes she can arrange some extra tickets. I'm silent. I can't imagine going camping in the Netherlands and spending a whole weekend with Nina. But she probably thinks the same the other way around, so hopefully the whole party won't go on.
A few hours later, Jamie's whole house is full. There are about thirty friends of his and indeed eight of mine. My friends are chatting awkwardly in the kitchen while his is going crazy on the dance floor. The fact that we differ in age by about 10 years is painfully visible. "You look so grumpy," says Jamie, who comes to take a look in the kitchen. "Take a pill, and you'll loosen up a bit."
That doesn't seem smart to me. I don't feel very well after that vaccination. My head is pounding, I'm dead tired and all my muscles hurt. Plus, I find pills a bit scary. I like to keep things under control. I feel nervous. I don't trust Nina at all and besides, I still don't know if Mark is coming. I don't think so, but you never know with him. And how will the evening go? I look at Angela and smile at her. What a beautiful woman she is. She smiles back and walks over to me. "Shall we dance?" I nod. She wraps her arms around me on the dance floor. Her breasts press against mine. She runs her hands over my buttocks. "I want you," she lisps. "It's been way too long." She turns me on. Maybe it will be a nice evening after all. Then the bell rings and before I know it Nina rushes to the front door and comes back with Mark. I don't like the way she looks at him at all. He walks up to me a little nervously and then hands me a box from a department store. There are a pair of gold colored earrings in it. Not as beautiful and certainly not as expensive as Josien's. But of course I don't say anything about that. Angela pulls me back onto the dance floor. "I feel like kissing you," she says. "Leave those guys down. I'm much nicer. Can't we just go to Jamie's bedroom?" I look around. Jamie stands in the midst of his friends and seems to be having a great time. And Mark is completely preoccupied with Nina. Which I can't say anything about, because it's officially over between us. "Okay", I say to Angela. "Just a little while then." Together we walk to the bedroom, where we begin to kiss each other passionately. She has lovely lips and a fantastic tongue. We caress each other's breasts. But if she wants to move on, I'll stop her. I need to know if it's okay inside. Soon that Nina is going to decorate my Mark. "I'm the hostess, I can't stay away that long," I declare. I give Angela another kiss, touch up my make-up and go back into the living room. "Who wants a drink?" I call and look around. The dance floor is now full and luckily the company is starting to mix more. Jamie's eyes are gloomy. What is he on now? Actually I only miss Mark and Nina. Where would they be? I look in the kitchen. I walk upstairs, onto the roof terrace. No one. Against my better judgment I also look in the bedroom, but they are not there either. "Mark", I shout. "Mark, Nina, where are you?" And then I panic. They're both gone. My lover has run off with another woman. A very young, stunning and dangerous woman. Oh God. I have to stop them. But how do I do that?
© The Stringpoint Group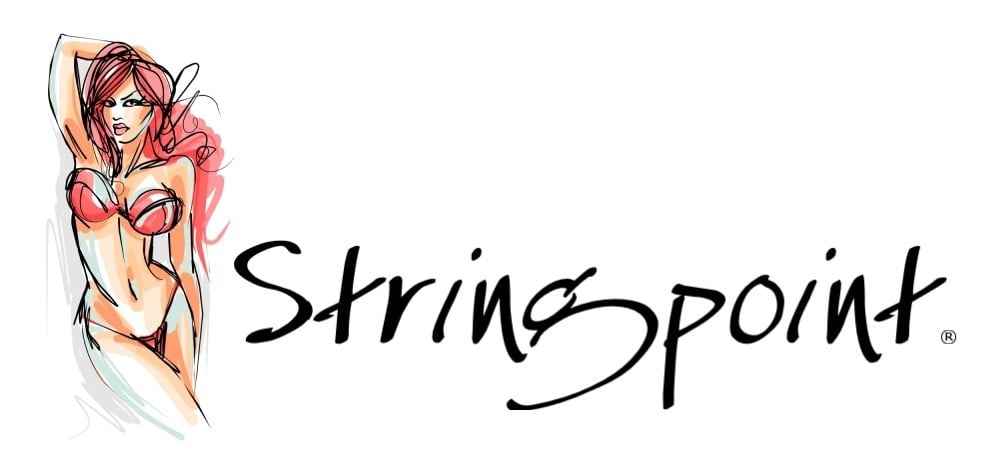 bron: de Telegraaf