'I lay on him and our bodies slide over each other'
Thursday
"Go downstairs," I tell Mark. "I'll be right there." I get up, get dressed and walk down the stairs. Suddenly I know what to do. I choose Jamie. Jamie is clearly in love with me, he wants an open relationship with me and I then secure my financial situation. Moreover – and most importantly – he has no wife.
"Here are your wife's earrings," I say when I'm standing in my living room. "Thanks for borrowing. And yes, Jamie and I are in a relationship. We are very happy together. I hope you and Josien get a little closer together. I had very nice years with you and will always love you. But now I choose for myself." I kiss Mark on the cheek and gently push him towards the front door. He looks bewildered. Just right. It's great to be in control for once!
Friday
I have never felt so confident. I don't get mad when the daycare teachers ask if Linda and I are in a lesbian relationship and calmly explain that I'm Ella's mom and Linda is the bonus mom. Linda, by the way, matches better with the other parents present than I do. I have no idea what to talk to them about and go in search of wine. Unfortunately, no alcohol is served, because there are children. I laugh out loud: it concerns babies of 1 and 2 years! But Linda thinks it's absolutely right. Pfff. What a boring box.
Saturday
Ella and I are staying with Jamie together. He is super nice to her. When I put her to bed at night, Jamie runs the bath for us together. "Where were you?" he says when I find him in a bath full of foam. "Hurry up, I want to feel your smooth naked body on me." Giggling, I undress and slump over him. He licks first my one and then my other nipple. He strokes me between my legs until I scream. Then I lay on him and our bodies slide over each other. Delicious.
Only when the water becomes uncomfortably cold do we leave the bath. I wrap myself in a pink bathrobe that makes me wonder how it ended up in Jamie's house. Or would it be his mother's? Jamie pours us both a cup of tea and says: "My birthday is next Sunday. Shall we have a party that Saturday? You invite some people too.

"Nice, a party! Who shall I ask? I think feverishly. In any case my sister Frederique and my friend Fleur with their men. My other client Tamara. Martin of the Story. And Angela and Jack from Rotterdam, whom I once met in a swingers club. "They probably want to stay the night," I tell Jamie. "And who do you want to invite? Not your mother, is it?"

"Of course it is," says Jamie. "My mother loves parties. I'm going to invite all my friends and the entire cast of the soap opera anyway. At least 30 people will come." My face clouds. So also that horrible Nina who I think is madly in love with Jamie. I don't really want to see her anymore, but hey, it's Jamie's party, so I can't quite stop him from asking Nina. I just make sure that I don't drink a drop that night.

"I think you have very few people on your list, though. Eight! Don't you have some more friends?" I'm almost ashamed. In recent years I have mainly divided my attention between Mark, my work and my daughter. Then corona came, with the result that I actually neglected my friends a lot.

There's only one person I can think of that I'd love to have at our party. And that's Mark. I mean, if Jamie asks Nina, can't I invite Mark too? It's on a Saturday night, so he'll probably say no. The weekend is for his family. Yet. It would be nice if he was there. Exciting too. Because as happy as I am with Jamie, my feelings for Mark are far from gone.

I still think about him a lot. I regularly check his Facebook, Instagram and Twitter accounts, even though he hardly ever posts anything. I miss him and am really looking forward to seeing him. Fleur says I have to ban him from my life and that I can only do this if I delete all his accounts. And that I also have to block him on WhatsApp. Otherwise I'll never get rid of him. That I'm with Jamie now and should give that relationship a fair chance.

But I can't. I still love Mark so much, I can't and won't let him go. And so, against my better judgment, I start typing a message to him. "Hey Mark. I'm having a party next week. Would you like to come too?"
© The Stringpoint Group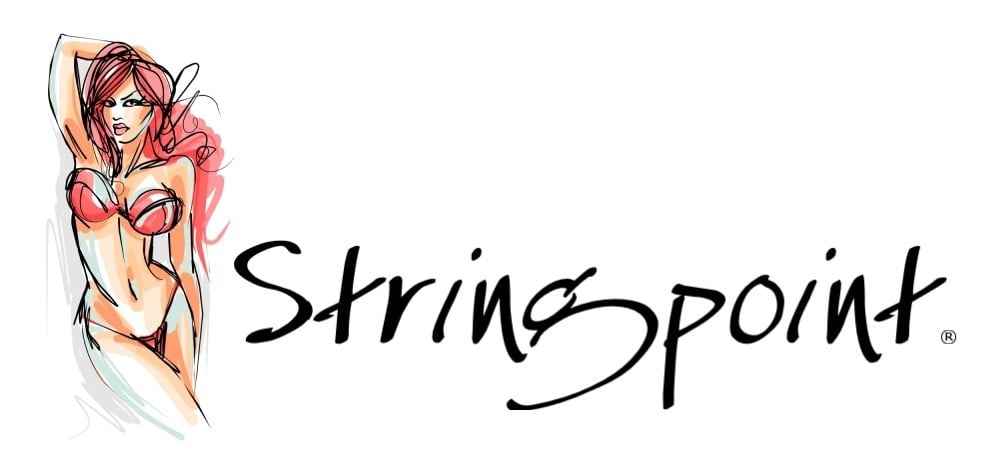 bron: de Telegraaf