"I put my wrists forward and he clicks the handcuffs on"
Monday
The phone rings. It's Martijn van Story. He immediately falls for the door. "Are you and Leroy dating again?" I am thinking. If I say yes, I'll be in the magazine on Wednesday. Hopefully Mark sees that too and that might make him jealous. But I might give Leroy hope, while I only want him as a sex buddy. Because hm, that man is wonderful in bed.
"I'm his manager and we're good friends," I say. "If you want to know what Leroy is doing himself, just ask him." I'm not in love with Leroy at all, but thinking about his naked, muscular body makes me instantly aroused. And his handcuffs are ready to be used.
Wednesday
When I walk through the supermarket with Ella, I see myself life-sized on the cover of "Story" on the magazine shelf. Shit, Martijn didn't let grass grow on it. "Laura and Leroy back together?" headlines the magazine. I flip through the magazine and get a tap on my shoulder. It's my scary neighbor across the street who absolutely doesn't keep a meter and a half away. I take a step back.
"Isn't that you," he asks. "Do you have a new boyfriend?" I snap that it's none of his business, throw the Story into my cart and walk on. I'm alone on Christmas Eve, what shall I eat? I see that the salmon with prosecco sauce is on sale. That's it. I look up to Christmas like a mountain. I'll be alone tomorrow night. Ella is then with Linda and her family. Awful.
At home I text a photo of the cover to Leroy, Mark and Hans, the 62-year-old sweetheart with whom I still text. I think he's given up hope of a date now. I now use it as my online diary. Leroy immediately sends a smiley back, but Mark also responds. "Well, my own fault," he says.
I text back that I have nothing to do with Leroy, but that Mark is welcome on both Christmas Eve and Boxing Day, because I'm home alone anyway. He texts back that he can take a walk past my house on Boxing Day. My heart jumps. I couldn't ask for a better Christmas present.
Then Leroy texts me what my plans are for tomorrow night and what I'm in the mood for. I look around. I especially don't want to be alone in this house. Both my mother and Ella will be gone tomorrow. I don't like at all that my daughter is being taken over by Linda's family and know that tomorrow night I will feel terribly sad and alone. So I cheekily text back that I would like to go to a hotel for the night. And to my surprise, he says yes.
Thursday
The taxi drops me in front of the chic hotel in the middle of the city. After working from home for weeks in a hoodie and sweatpants, it almost feels awkward to wear stockings, high heels and makeup. I am received with all due respect at the reception. It is already wonderful to be in a different environment for a while. Despite the fact that everyone here wears a mask, I hope to be able to forget about Covid-19 for a while. I find those stories about the corona mutation terrifying.
I knock on the hotel room door and Leroy opens it. The room is impressively large. Leroy wears expensive-looking trousers and a snow-white shirt that contrasts nicely with his dark skin. "Sit down," he says. "I brought food." Leroy takes out a box of snacks from the caterer and an expensive bottle of white wine with 2 glasses. I'm not hungry, but greedily gulp down the floral wine.
"Get up," says Leroy when he has finished his meal. "Did you bring the handcuffs?" I nod and hand them to him. At his directions, I extend my wrists and he snaps the handcuffs into place. "So," he says hoarsely. "Tonight you are my toy." He undresses me, takes me to the immense bed and from that moment on I feel like I'm in a whirlpool. Leroy decides everything. I can only endure it and feel the pleasure take over and one orgasm after another wash over me.
Finally, hours later, I'm completely sated in bed, ready to fall asleep when I hear my phone beeping. Actually, I can't move anymore, but maybe there's something wrong with Ella. shit. It's Mark. "I want you," he texts. 'What are you wearing? Can I call you?'
At that moment Leroy approaches. He put his shirt back on. It still looks spotless. His eyes sparkle and his look is triumphant. He looks like he's still in the mood. "So," he growls. "I've only just carried out one of my fantasies. Are you ready for the rest?" I look at him and then back to my phone. oops. How do I get out of this?
© The Stringpoint Group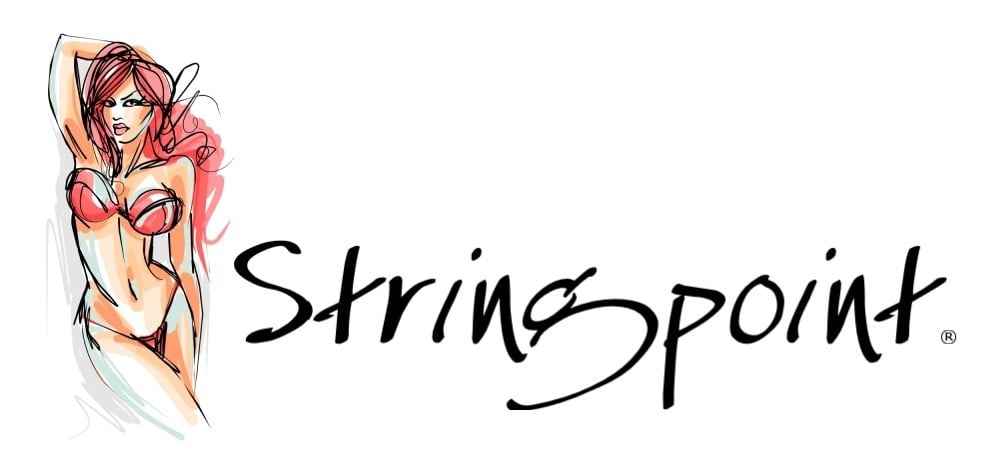 bron: de Telegraaf