"It's time for outdoor sex, he says"
Wednesday
Social media explodes. So I'm on the front page of Privé as Jamie's new girlfriend, while in the article I'm lying on the floor fighting with his co-star Nina. Josien's earring is clearly visible. I feel like I've ruined everything: my job, my relationship with Jamie and of course my relationship with Mark. Maybe I should face reality now. I just haven't been really professional.
I'd love to stay in bed all day, but that's just not smart. I call my friend Martijn at the Story to offer him an exclusive interview with Jamie and I call Nina to ask what I have to do to get that earring back. "That's simple," she says coolly. "Drop your affair with Jamie, break your contract with him and show me the evidence."
Then I call Mark, who of course doesn't answer. I leave a voice message saying I'm in Private and I'd like to see him to explain everything. And that I did indeed 'borrow' Josien's earrings, but that I will return them as soon as I see him again. Finally, I call Jamie and tell him that we have an interview tomorrow and that Nina has made me break my contract with him.
Thursday
There is no other option than to bring Ella back to Linda. I just have too insecure income to let Ella go to daycare more often. Linda immediately starts whining that she would like to book her summer vacation and whether Ella can come with her for two weeks. "Go on," I say despondently. The chance that I can go out with Ella myself is of course nil and then she will at least get some fresh air. Linda puts her arms around me and gives me a hug. I shrink back. I hoped that because of corona we would get rid of this kind of unwanted intimacies.
Martijn, Jamie and I have an appointment at 6 o'clock at a brasserie that I could never afford. At least that's another benefit of this job, but how long will I have that? Martijn is already there, Jamie is of course too late. "Tell me honestly, Laura," says Martijn. "Are you and Jamie dating now and why did you and Nina fight?" I say stiffly that he should ask Jamie and I start leafing through the menu. "Hm, everything is nice here!"
To my surprise, when Jamie enters, he kisses me full on the mouth. "Laura is my girlfriend and the whole world should know," he says to Martijn. He presses something into my hand. Josie's earring! Also write that Nina has since apologized and that I have already introduced Laura to my mother." I am dumbfounded, but also happy. In any case, my income is secured.
"Shall we go to your house," Jamie says when the interview is over. "I desire you." But once we're inside, he starts complaining that it's hot. "Don't you have a balcony or roof terrace or something?" I nod. Coincidentally, I made the roof terrace a bit more cozy last weekend with plants and cushions. But… "Come on," Jamie says, taking my hand. "It's time for outdoor sex."
I shiver in my summer dress as we stand on the roof terrace and look anxiously around me. Aren't we too visible here? We'll be caught soon. The fresh air makes my nipples hard. Jamie strokes them. Then he unbuttons my dress and pulls down my panties, leaving only my pumps on. He sits down on the garden bench and unbuttons his fly. "Come on my lap," he says and I gently lower myself onto him.
He kisses me as we move faster and faster. Because I'm on top of him I can determine the pace and I like that. "This is so delicious, Laura," he sighs, sweating profusely despite the cool evening air. "I can't take it anymore," I moan and let myself fall against his chest as Jamie grabs me by the shoulders. We are reaching our peak at the same time and I don't care anymore that the neighbors can hear us.
I am startled by a noise at the door. Someone clears his throat. It's Mark! "Ahem," he says. "Your mother said you were on the roof terrace. I came to pick up an earring. And talk to you for a while. But I see I'm disturbing. So I'll go again." He looks disapprovingly from Jamie to me. Oh, help. How do I get out of here now?
© The Stringpoint Group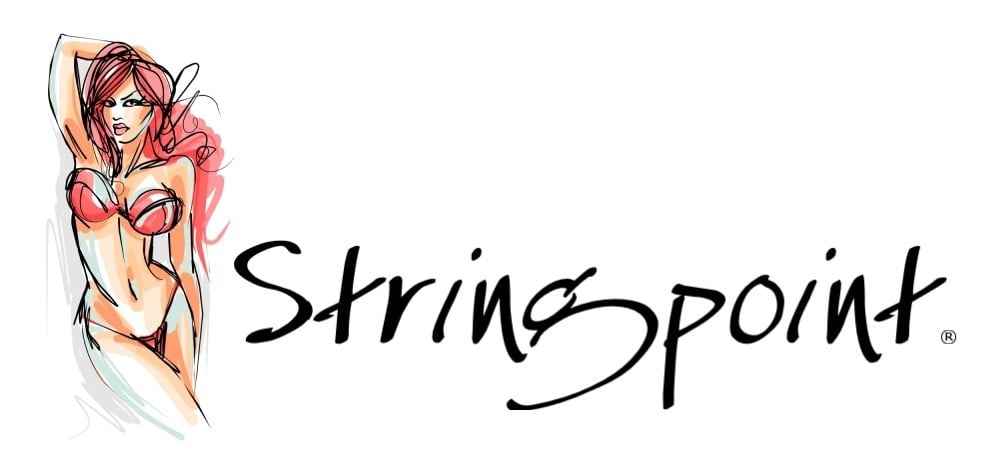 bron: de Telegraaf