'His mouth wanders down and he kisses me everywhere'
Monday
I am in utter panic after discovering that I have lost one of Josien's expensive earrings. I want to go back to that pub right away, but Jamie says it's after ten and the pub is closed. I call them, but they found nothing. I feel so bad. If only I had never stolen those earrings.
"Why are you crying, dear?" Jamie wraps his arms around me. "Not because of those earrings? I'll buy you some new ones." I sob. I can hardly tell him that I have another lover; a married man with two children and that the earrings belong to his wife. "Or are you crying for Nina? You shouldn't worry about her. I like you much better."
Jamie slowly begins to undress me. "I think I'm starting to fall in love with you," he mutters. I say nothing. If only I were in love with him. I think he's cute and funny, but I have more feelings for Mark. At least that's a real man, Jamie is still a boy. Though I must say that he is a great lover.
Jamie takes off my dress, followed by my bra and panties. When he is also completely naked, he pulls me to the bed. He presses his lips to mine and kisses me for a long time. Then his mouth wanders down and he gives me feathery kisses all over my body. Finally he lays on top of me and grabs my wrists. "Do you like this? Say yes."
"Yes," I moan. "Very tasty. Go faster." And when he does what I ask, I let myself be carried on the waves that wash over me. I may not be in love with Jamie, but he is divinely good in bed. And as long as Mark stays with his wife, I think I can have Jamie next to it.
Tuesday
I'm reading Tamara's manuscript when my phone rings. An unknown number, but I pick it up anyway. Maybe a potential new client? I could very well use a few more. But it's Nina, Jamie's co-star. "Have you lost anything by any chance?" It's only now that I notice what a nagging voice she actually has. "I found an earring of yours."
"Oh, how nice," I answer cheerfully. "Can I pick him up somewhere? You make me very happy with that!" After all, a little slime won't hurt after that fight. I better keep her as a friend.
"I'll send it to you," she says coolly. "At least: if we can make a few agreements. I like Jamie. So I want you to stay away from him from now on and persuade him to find another manager." At first I'm scared, but then I start laughing. I'm not going to be blackmailed, am I? In addition, Jamie is my main source of income.
"You know what? You can keep the earring", I tell her. Last night Jamie told me he's crazy about me, so you don't stand a chance with him." I have some friends at the magazines. Shall I tell them how you work? I think of Martijn who can always use some juicy stories for Story.
"Then you should know for yourself," replies Nina. "I also have my contacts here and there. If you want everyone in showbiz to puke on you and no one wants to work with you, then by all means keep it up. How many artists do you coach again? Two?" I'm silent. She is right. I'm running a fair bit of risk by antagonizing her like that.
I don't know what to say, so I hang up. I don't want to get myself into trouble by arguing with Nina and risk losing Jamie as a customer. On the other hand, I also don't want the outside world to know that Jamie and I are dating, because then Mark won't know anything about me. Moreover, Nina has that earring in her possession. How am I supposed to get out of here now?
I lie awake half the night. On the one hand because Ella keeps crying because it's so hot, on the other hand because I'm very worried about what Nina is planning now. Finally I take Ella in bed with me. We could both use a hug. Luckily I'm free tomorrow and my sweet girl and I can sleep in.
Wednesday
At 10 am I wake up startled by my phone. It's my friend Fleur. "Laura! You are in Private! Even on the front page! And social media explodes! I didn't even know you fought in a cafe! And Jamie says you're the woman he's in love with? Are you no longer with Mark? Wait, I'll send you a picture of the item."
And then I see it. A picture of me and Nina as we roll over the floor of the cafe. A screaming headline about two women fighting over Jamie's favors. In the text a quote from Jamie that I am his true love. Plus… Josien's earring is clearly visible. Oh, help. How am I ever going to straighten this out?
© The Stringpoint Group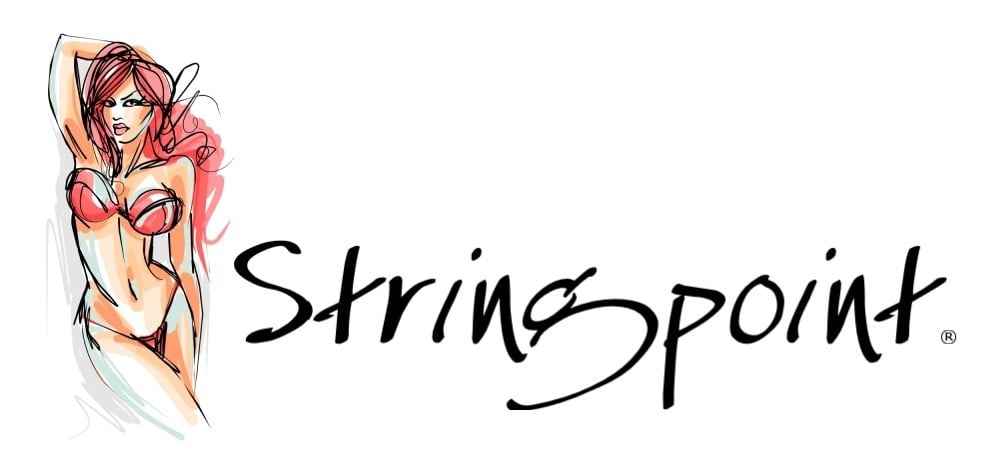 bron: de Telegraaf