"He caresses me until I cry out"
Thursday
I carefully hide Josien's earrings when Mark comes to see me. I have to figure out a way to get those earrings back to him, but first I want to put them in at an exclusive dinner I'm going to with Jamie next week. And then I'll put them in Mark's car or something.
As soon as Mark is in, he starts whining about it. "I know you hate my wife," he says. "But you are the only one besides the maid who has been in our bedroom. As I mentioned, Josien still inherited them from her grandmother and they are worth thousands of euros. Are you really sure you haven't seen them anywhere?"
I object that there are probably other people in that bedroom, such as girlfriends of Isa and Evy. "Maybe Josien has a lover too", I joke, but I don't think Mark really likes that comment. Then he asks if I can arrange something for him. Isa is a fan of Jamie. Maybe a signature or something? I nod vaguely. Of course you can, but I don't feel like discussing Jamie with Mark.
"By the way, I brought you a present," says Mark. He hands me a heavy package. Would I finally get a nice piece of jewelry from him? I open it excitedly. And then I'm scared. It's a shiny pair of handcuffs. I actually didn't expect this from Mark, but I think it's exciting.
"I want you to be completely at the mercy of me," growls Mark. "Undress and get on your knees on the bed." Obediently I do what he says. I throw my arms back and he snaps the handcuffs into place. I sigh with pleasure. How can a feminist woman like me like this so much? Mark runs his hands down the back of my body, spreads my legs, then strokes me until I scream.
"You are mine," he says. "All mine." And then I hear him unzip his pants and feel how he indeed makes me his own. He takes me hard and fast and I love it. And I enjoy it even more when he takes my handcuffs off and I later blow out in his arms. That's why I hate it when he looks at his watch after five minutes and says he has to leave. Bah. Always the same story. I'll keep those earrings for a while.
Monday
I stagger out of the taxi that takes Jamie and me to the hotel where dinner is being held. After all those months of working from home, I'm not used to walking in heels anymore. I've got a new dress on, my hair is done and I actually feel really good. I still feel Josien's earrings. They look crazy to me. And then… a red carpet. photographers. I really didn't count on that at all.
"Just go over that runner," I say to Jamie. "Your fans should think you're single." Only when Jamie is inside do I go, keeping my mask on anxiously. My friend Martijn van de Story stands among the photographers. He asks if there is more between Jamie and me than just friendship, which I deny, of course.
Luckily there are no photographers inside as far as I can see. Happy. Then I can keep the earrings in. Nina, Jamie's co-star, is also there. She's pretty, blonde and sparkly and she can't take her eyes off him. I find I don't like that. Ridiculous. Why should I be jealous? I have Mark right? But Jamie also enjoys the attention, I notice. He's constantly chatting with Nina and I'm a bit of a sucker for bacon and beans.
When dinner is finally over, Nina asks if we can go to the cafe with a group. Actually I don't feel like it, but Jamie does, so I join in anyway. Nina orders gin and tonics, which Jamie and she quickly knocked back. I worry. Jamie has to be back on set early in the morning and I don't want him to risk his career. So I suggest we go home.
"You go home, old pie box," Nina says to me with a double tongue. "Then we'll stay here for a while." I'm insulted. Nina is at most five years younger than me. I tell her to keep her big face and then Nina gets mad. "Are you Jamie's mother? New? He's a grown man. He doesn't need a babysitter." She starts pushing me towards the door.
I lose my temper and slap Nina. Nina pulls my hair and before I know it we are rolling on the cafe floor. Until Jamie breaks us up. "Take it easy ladies," he says. "And Laura is right: we all have to get up early. Nina, I'll see you tomorrow and Laura, I'll take you home." He pulls me out and before I know it I'm in an Uber with him.
After fifteen minutes we are home. Jamie wants to take a shower right away, but I take off my makeup first. And then I see it. shit! I lost one of Josien's expensive earrings. Help. What now?!
© The Stringpoint Group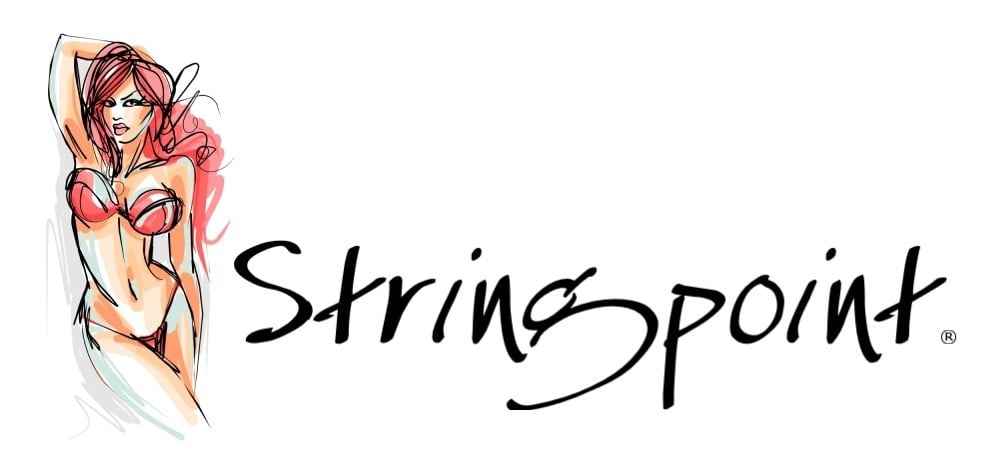 bron: de Telegraaf