Laura has sex in the sea: "It's exciting, isn't it, that everyone can see us"
Friday
I stare in horror at my daughter, two yellow gold studs adorning her ears. The child is not yet 14 months old. I think it should be Ella's own decision whether or not she wants to wear earrings later. Besides, I think it's ridiculous of Linda that she didn't discuss this with me. I immediately pick up Ella and tell Linda that she can write on her stomach that summer vacation with my child.
Tuesday
The doctor says she can't sew up the holes in Ella's ears. "You can let them grow closed, but you will always see a scar. On the other hand, almost all women wear earrings. You have them yourself, don't you?" I fiddle with my earring—which actually belongs to Josien—and say someone else had Ella's ears pierced. The doctor agrees that this is not exactly neat.
At the nursery I ask how much it would cost if I brought Ella four days a week, instead of two. I really don't want Linda to babysit my kid anymore when she does things like this. On the other hand, she does it for free and I am free every Thursday evening and night to go where I want. Then when my lover comes to visit me, it is useful if there is no toddler hobbling around.
It costs even more money than I thought. It also means that I have to start managing more artists than I do now and that I should really be using today to recruit new clients. I look outside. The sun shines. I feel like going to the beach. But not alone. With a nice man with a car, because I don't feel like sitting in a crowded train.
Mark says he's unfortunately too busy to go to the beach, but Jamie is happy. "Then we'll go to the nudist beach," he says. I'm a little scared because I've never done that before. "It is much more relaxed there and besides, I can look at your beautiful body all day." "And I want to have sex with you in the sea." I sigh. He's probably kidding.
When we finally walk from the parking lot over the regular beach to the nudist beach, I get a little nervous. I don't see a single woman on the beach without a top; in fact, I see several women who keep their clothes on despite the heat. Are we all getting more and more prudish now? Or are we massively ashamed of our bodies? Will we soon be among only greedy looking men?
Fortunately, I see a lot of naked women on the nudist beach, so I dare to take off my top and eventually my bottoms. I still feel a bit uncomfortable, but if I lie on my stomach, I'm fine. "Oh Laura, you're so hot," Jamie says, unable to take his eyes off me. "Shall we go for a swim?"
We walk to the sea. The water is freezing cold, but Jamie just pulls me along. He can't resist touching me and strokes my legs while I hold his penis. Finally Jamie puts his hands under my buttocks and lifts me up as he slides inside me. "You know there are stories of couples who got stuck together in this way," he whispers in my ear. I'm scared and a little uncomfortable because I feel like everyone is watching us.
Jamie doesn't care and enjoys our lovemaking. "It's exciting, isn't it, that everyone can see us," he says. He kisses me extensively before putting me back on both feet. When we walk onto the beach we are approached by an angry lady. "This really can't be what you were doing there. Next time I will film you." Jamie smiles, apologizes, and suggests we go for lunch. Hm, secretly I'm glad I can put on my clothes again.
Wednesday
I'm still unsure if I'll take Ella back to Linda tomorrow. Because what awaits me then. Does my little baby have a nose piercing? But I also want to know if Mark is coming to see me tomorrow. I call him and ask if he would like to go on a date. "I think so," he says. "I have to come up with a good excuse for Josien. She suspects that we are in contact again."
I do not understand. Mark and I are very careful. I only text and call during office hours and we only saw each other when his wife was out of town. So I ask him why she thinks that.
"Something bad has happened," he says. "Josien is missing a pair of earrings. An heirloom. They still belonged to her grandmother and are worth thousands of euros. Josien thinks I gave them to you, but of course I didn't. These are a pair of gold pendants. I think the maid stole them. Because of course you would never do such a thing. However?!"
© The Stringpoint Group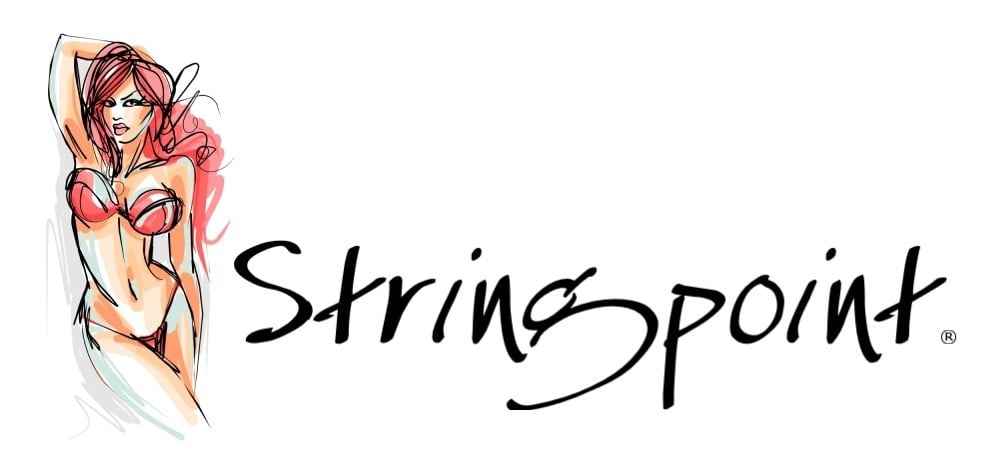 bron: de Telegraaf