"I'd rather take you in the middle of this elevator," he says.
Tuesday
I just took Ella to daycare when my phone rings. Jamie. I take a quick look in the mirror and look contentedly at the earrings I stole from Josien this weekend. They look like they were made for me. "I'm free today," Jamie says. "And I haven't seen you in far too long. Shall we go do something fun?"
By 'doing something fun' Jamie means sex. I actually don't want to sleep with him anymore, because that feels like I'm being unfaithful to Mark. My friend Fleur thinks that's nonsense. "As long as Mark sleeps in the same bed with his wife, you can do whatever you want," she says regularly. Still, for safety's sake, I suggest Jamie do something outside the home.
"Fine," he says. "Run around? In an hour in the Vondelpark?" Reluctantly I say yes. I haven't done any sports in months. Since the gyms are actually closed. I'm afraid I'm in the condition of a wet newspaper. But of course I don't let myself be known; I do everything to keep my client happy.
I put on my sports clothes, put my hair in a ponytail and get on my bike. It's drizzling. Why did I say yes to this? Jamie is already waiting for me. He looks super cute in his tight sweatpants and his trimmed beard. He starts jogging at a leisurely pace. After 5 minutes I already have the feeling that my lungs are burning. My eyes are watering, I'm sweating and panting and it's hard to keep up with him. In addition, it is raining harder and harder.
Everywhere groups of people are working out together and people are cycling, jogging and roller skating. There are many women who look at Jamie, I wonder if they recognize him. He enjoys all the attention while all I can do is moan and groan and hope I don't pass out. And then it almost goes black before my eyes and I start to stagger. Good Lord! Can't I even run for five minutes anymore?
Jamie stops and looks concerned. "Sorry Laura, I thought you were in better shape," he says. "You did martial arts, didn't you?" That's right, I was once on karate. But that was long before Ella was born. "Come on," he says. "We'll stop and go to my house." Obediently I walk with him to his car and within fifteen minutes we arrive at his apartment.
We get into the elevator and Jamie looks at me greedily. "I would prefer to take you in the middle of this elevator," he says. "You all naked and me behind you, your body reflected from all the mirrors. Unfortunately, there are cameras here." He pulls the elastic from my hair, runs his hands over my breasts and kisses my neck. Apparently others can see that.
As soon as we get to his apartment, he starts tugging at my wet clothes. I'm naked in no time. He glares at me and then begins to take off his own clothes. "Stand up against that wall," he moans. "Are you okay with that?" I nod, place my hands against the wall and spread my legs. Jamie comes up behind me and I now understand what he just meant by 'take'. I feel completely at the mercy of him and I am even warmer than when I was running.
Ten minutes later, when we are panting together in the shower, I feel a little uncomfortable and want to get out of there as quickly as possible. I promised Mark I wouldn't cheat on him with other men anymore and now I'm doing it anyway. With the excuse that I have to fetch my daughter, I more or less flee the apartment. I need to figure out a way to make the relationship between me and Jamie a little more businesslike.
Friday
Weekend. In a very bad mood I cycle to Linda's house to pick up Ella. Mark was supposed to visit me yesterday, but canceled because Josien had to go to some coronawappie meeting and he had to look after the kids. So I was alone all night. I will be happy if there are relaxations, although I read that the corona measures will be maintained if too few people are vaccinated. Thanks to people like Josien. How I hate her.
Linda is a little nervous. She asks if I would like a cup of tea. When I say that I am more in the mood for wine, she replies that she does not drink and therefore has no wine in the house. "In addition, I think it sets a bad example for Ella," she says. "You shouldn't drink alcohol in front of children." I almost taste it. The child is one!
"I wanted to talk to you about summer vacation," she says. "My father and I would like to take Ella for two weeks. Not too far, I'm thinking of a house on the Veluwe or on Texel. Are you okay with that?" She acts really worked up. What's wrong with her? My first reaction is to say no really loudly, because I really don't want Ella to be with those creepy people for two weeks. On the other hand, I might be able to go on holiday with Mark during that period.
I fiddle with my earring. "I don't know yet," I say honestly. "May I think about it?" I see Linda looking nervous at me again and then at Ella. hmm. I don't like her behavior at all.
Linda follows my gaze. I pick up Ella who is crawling on the floor. And then I see it. Gold buttons glitter in both her baby ears. This is completely new to me. "Nice right?" Linda's voice is shrill. You have new earrings and so does Ella. I had her poked today. She was so tough: she hardly cried. Hey. Are you happy with it?!"
© The Stringpoint Group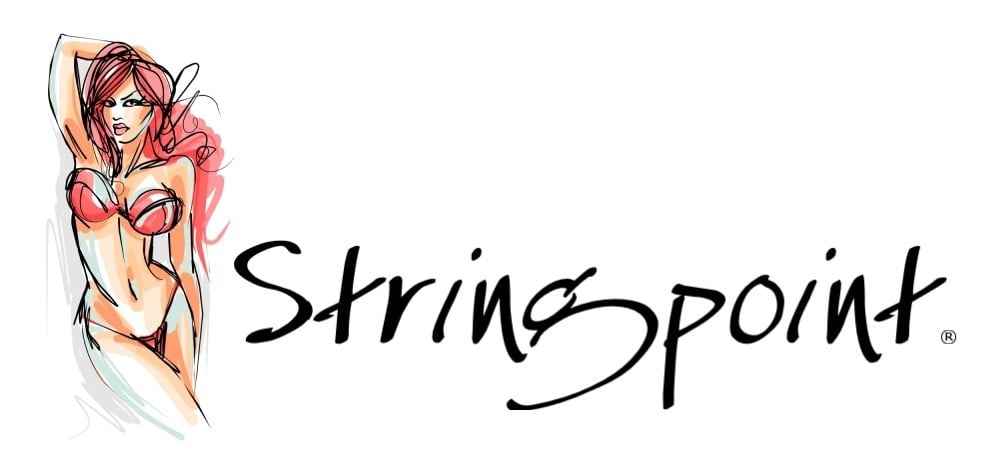 bron: de Telegraaf