He lies with his wrists tied to the bed
Monday
I took a picture of the ugly white lingerie set and sent it to Mark who called me today to apologize. "So Josien had unwrapped your present and was very angry," he said remorsefully. "I said the saleswoman made a mistake, but I'm not sure she believes me. Anyway, she is going with her sister on Ascension Day in a house in the Veluwe. Would you like to come and stay with me then?"
I think feverishly. My mother went to Zeeland on Ascension herself with my sister and her family. Ella and I were allowed to come too, but I didn't feel like whining. I can't take Ella to Mark's, at least I don't think he thinks it's a good idea to spend his weekend off with a one-year-old. All I can think of is that I stole Ella from Linda, but I just got into a big fight with that.
Nevertheless, I text her: 'Thursday is of course a day off. I don't know if you were counting on Ella?' As expected, she responds immediately, that person is permanently on her phone. Linda is very happy that Ella is coming on Thursday and if I want she can even stay until Sunday. But that's a bit too much for me, so I snidely applaud that I expect her to teach Ella to call her Linda and not "Mommy."
Friday
I wake up and for a moment I don't know where I am. Oh yes, in Mark and Josien's double bed! I haven't been here in a long time, but I slept like a baby in this comfortable room. The bedroom door opens and I smell coffee. Mark is wearing a dark blue suit with a matching tie. He's clean-shaven. Apparently he has to go to work today.
He knocks back the duvet under which I'm stark naked. He growls approvingly. I look mischievous and ask if he still has time for a quickie. He quickly takes off his shoes, socks, slip and pants and I pull him towards me by his jacket. I untie his tie, climb on top of him and before he knows it he's lying on the bed with his wrists tied.
"So, now you're mine," I say. "What shall I do with you? Holding you here all day? Take pictures and videos and send them to your wife? You may choose." I can see right away from his face that he doesn't like this joke. "No, it's going to be very tasty", I say quickly and add the deed to the word by taking possession of him.
Within five minutes he reaches his peak. I loosen his wrists and he puts his clothes back on. "I have to go baby," he mumbles. "You're going to be okay, aren't you? Don't do crazy things. I don't want Josien to find any traces of you." He gives me a quick kiss and then leaves. I take a bath with a stack of magazines, into which I first drained half a bottle of expensive bath foam.
When I'm finally dressed, I go exploring in Josien's wardrobe. I try on some of her dresses and blouses, but I find them all way too frumpy for my taste. I do change some pendants. I consider leaving my panties under the bed, but remember I promised Mark I wouldn't leave a mark.
My phone beeps. It's Jamie. He complains that I don't spend enough time with him. I call him and talk myself out of it by telling him to focus on shooting the soap and that he's in a bubble that doesn't allow him to see people outside of his colleagues. I just don't know how long these measures will last. And when Jamie and I see each other, he definitely wants sex too, which now feels like infidelity to Mark.
I check Josien's underwear. All beautiful brands, but all her briefs and bras are solid and boring. Do you find it strange that Mark seeks refuge outside the door? I don't think that woman even has a toy in her closet. But then my fingers hit something hard. A jewelry box.
I open the box. It is completely packed with the most beautiful rings, earrings, bracelets and necklaces. All paid for by Mark, because Josien doesn't earn anything with those food vlogs that no dog looks at. In all those years of relationship with Mark, I once received a bracelet and a lingerie set that was not even intended for me in the end.
I rummage through the jewelry. Unlike her clothes, I like this one. I am green with envy. Why is Mark buying all this stuff for his wife and none at all for me? That's not fair is it? Finally I come across a few beautiful gold pendants. I try them on and they look great. I hesitate. And then I make a decision. I keep them. Josien has so much jewelry, she won't miss one pair of earrings, right?
© The Stringpoint Group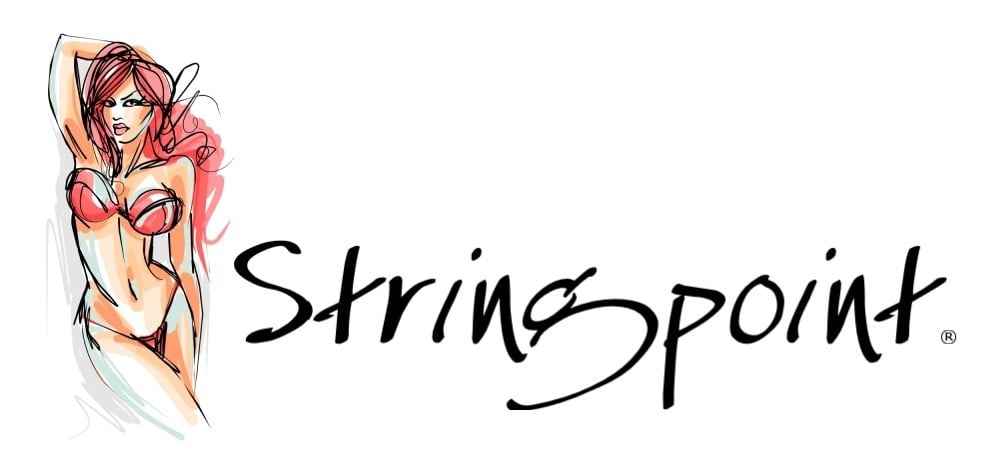 bron: de Telegraaf