I feel like making you cum
Thursday
I was able to talk myself out of it with the production company by promising that I would come and see the contract this afternoon, which means that I will have to go back to Amsterdam later. Suddenly I get an idea. Sunday is of course Mother's Day and at a party you have to hang the garlands yourself. "Ella is of course still too small for breakfast in bed," I say hypocritically to Mark. "But I hope I get a present from it!"
"What are you thinking about," says Mark, running his hand over my chest. Of course I'm thinking of a ring with a large diamond, but I won't say that. "A sexy lingerie set? The kind of little girl I like to see you in?" He lowers his hand to my crotch. "I want things to be okay between us, Laura," he says. "I hope you can accept that I can't leave my family, but otherwise I always want to be there for you."
"Everything will be back to normal in a few months," he continues. Then we can go out for dinner and weekends away. I promise I won't look at other women anymore if you don't deal with other men either. I also don't have sex with Josien anymore. And when my daughters are a little older in a few years…" his voice dies. He also knows that he has made such promises to me before. I don't think he's going to get a divorce anytime soon. I will have to accept that I can only be his mistress for now.
"You are so beautiful," he says. "I feel like making you cum." He starts kissing me all over my body. His lips roam my body and he doesn't miss a spot with his adept tongue. Finally he dives with his head between my thighs. I push myself against him and he brings in two fingers and I scream with pleasure. "I love your taste so much", he moans and then I reach my shocking climax.
I look at my watch. "Shit I have to go. Next time it's your turn. Will I see you on Sunday?" But Mark makes a dubious face and mumbles that it will be very difficult because he is expected with both his own mother and his mother-in-law. I sigh. It's still a matter of dealing with a married man.
Friday
When I pick up Ella from Linda, she says there were two Mother's Day gifts in the nursery backpack. "One for Mama Laura and one for Mama Linda," she warns. "What alliterates that beautifully, doesn't it?" I am shocked by her words. Ella has only one mother and that is me.
That's what I say. "I don't know what you're thinking, Linda. Okay, your husband was the father of my child. Unfortunately he is no longer alive. Of course I understand you want to bond with Ella, but you're not her mother and I don't want her to see you that way. I will also discuss this with the nursery." I take a step forward. "If you interfere too much in my child's life, the babysitting is over. Do you understand?!"
Now Ella is startled by my voice and starts to cry. Linda is not impressed by what I say. "You think it's a bit easy that I babysit you for free. If you ever want to rampage with some guy again, you're only too happy to bring her to me. Be happy that I am such a stable factor in your child's life." She brings her face closer to mine. "Slut."
Suddenly I turn around. I would prefer Linda to disappear from our lives. But she's right; I find it really easy that she takes care of my child selflessly. And apparently she doesn't have a social life, because she can always. If I try hard, she might enforce an official visitation schedule.
Sunday
Mothers Day! Unfortunately Ella is still too small to make breakfast for me, so I have to do that myself. I also bring breakfast to my mother and then go home again in the hope that Mark will come by. But as the hours go by and the weather gets better and better, I still text Mark to see if he's still coming. "Around 3 o'clock," he texts back. "But I've come to drop off something, because I have to go straight to my mother."
The bell rings at 3 o'clock. Mark gives me a kiss and hands me a purse from a well-known lingerie store. My heart starts beating fast. What would it contain? I hope it is a very expensive set. "Happy Mother's day! Send me a photo," he says and then disappears again.
With a beating heart I open the package. I see a lot of white lace. A bra, a pair of panties and a pair of suspenders. Nice, but not my taste. A little too old-fashioned for my liking. Then I'll check it again. This is not for me at all! Cup 85F… I wish I had such big breasts. And then I realize what happened.
Apparently Mark bought lingerie for both me and Josien and swapped the suits. And that's funny on the one hand, stupid on the other. Because what is Josien supposed to do with lingerie if Mark and she never have sex with each other again?!
© The Stringpoint Group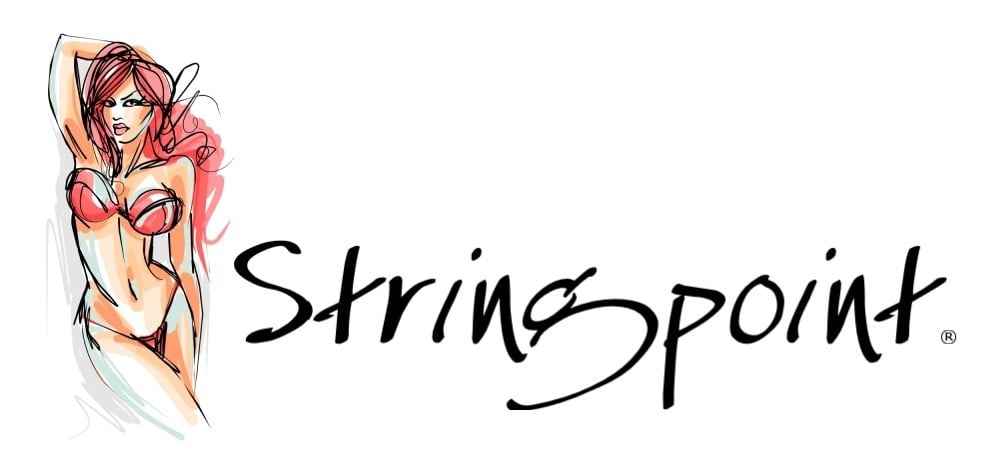 bron: de Telegraaf