'His warm tongue slides in and caresses my mouth'
Monday
I did not dare to ask Mark's mother in the middle of the supermarket in which hospital her son is staying. So I texted Josien 'I understood that Mark is in the OLVG, which is bad!' And that woman is even dumber than I thought, because she immediately sent back that her husband was not admitted to the regional hospital, but to the Academic Hospital. Bingo.
Jamie has the audition today for the soap he has been cast for and is disappointed that I am not going with him. I make up an excuse about a new client, but he certainly doesn't go down well, because apparently he's not important enough. sigh. Sometimes he can whine a little. I don't have to be there for him all the time, do I?
I take the subway to the hospital. I have no idea which department Mark is in and he is allowed visitors at all, but I just want to see him and don't let that stop me. At the counter I ask which department he is in. There I am told that only one visitor per day is allowed to visit. Good thing I went early in the morning. And after I've been screened, I can actually continue.
Mark has a room to himself. He sleeps. He looks bad. I would prefer to hug him, but for fear of contamination I keep my distance. When I mention his name, he opens his eyes. "Laura? Is it you? How nice! How did you get here?" Then he tells that Josien has not yet visited. She is obliged to wear a mask in the hospital and she refuses to do so.
Oh yes, I forgot that Josien is a wappie. But how bad that she is such a corona denier, that she even refuses to visit her own husband. He sees only his mother; his children don't come by either. My heart breaks when I see him so fragile. He smiles when he looks at me. "I was very ill, but not anymore. I'm sure I'll be able to go home soon."
Wednesday
I'm on my way to AMC, but now to pick up Mark. Linda was overjoyed that she could babysit Ella for a few days, so I rented a hotel room in Egmond aan Zee and borrowed my mother's car. If Mark would take it really easy, he could go home. I persuaded Mark not to say anything to Josien so we could be just the two of us for a few days. In the car I get a call from the production company that gave Jamie the role in the new soap. They ask if I can come by their office tomorrow to go over the contract. "Um, I'm on my way to the GGD", I lie. "I'm going to get tested, because I don't feel very well. Can we also do the conversation via Teams? Yes? See you Thursday then!" And then I'm in the hospital. Mark walks with me step by step to the parking garage. Only now do I see in person what corona can do to a person. He's lost at least five pounds and looks dead tired. He sleeps during the entire ride to Egmond. Only when we are at the hotel does he open his eyes again. And then he crawls back into bed in the hotel room. I look at him. Was it such a good idea to bring him here?
Thursday
"Good morning." I wake up to Mark's voice and smell a soapy smell. Hey? Did he shower? Can he do that already? His hair is wet, he's obviously shaved and he looks ten times better than yesterday. "I have no more complaints, so now I can kiss you," he says. His warm tongue slides in and caresses my mouth. He pulls down my panties and explores the area between my thighs with his fingers. "I missed you Mark," I moan. "I thought you had another girlfriend." He shakes his head in denial, takes off his sweatpants and shirt and lies on top of me. I feel him slowly penetrate me and I sigh. "I missed this too, by the way." He pulls back slowly and then pushes back in as I push my hips up. I'm panting. This is so different from Jamie. This isn't sex, it's making love. I am so crazy about this man. If Mark went for me, I wouldn't need another man for the rest of my life. "I love you," I say. "Leave your wife," I add, and I'm wise enough not to. But unfortunately I can't hold back the tears that roll down my cheeks as I feel my orgasm approaching. It's only after we've made love one more time that I feel my stomach growling. "Let's order breakfast," I say. I grab my phone. And then I see it. Eight missed calls from Jamie and three from the production company. I forgot that whole appointment. Soon Jamie will put me out on the street. But… what am I supposed to live on?
© The Stringpoint Group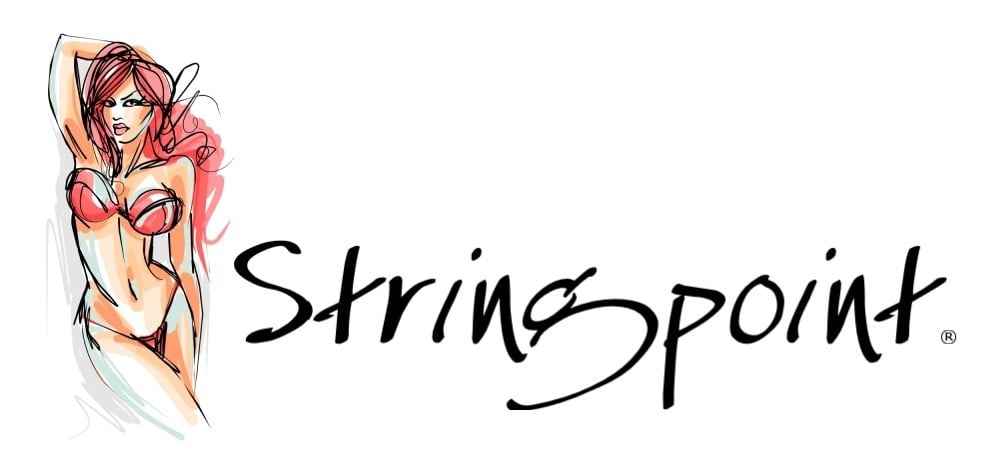 bron: de Telegraaf