'Jamie kisses my boobs while Orlando caresses my bum'

Thursday
"If that's a photographer, I've got a big problem now," Jamie tells me, who is officially in quarantine until Monday, when he has an audition for a lead role in a new soap series. He can really use that role and so can I, because I get 15% of his earnings. So when a little later Martijn van Story is on the phone, I almost have a role stroke.
I beg Martijn to shut up. Fortunately, he's a good friend of mine, so he promises to keep the images of Jamie and me together until the audition is over. "But then I want you to tell it honestly if there really is something going on between you," he says. "I want that scoop!"
I promise, although I really don't want anyone to know about Jamie and me. If Mark hears that, he'll probably end it. It's so shaky between us anyway. I still don't know where he was that weekend he went 'missing' and that he felt the need to create a profile on a dating site for married people still worries me.
Saturday
It's Ella's birthday. She is already a year old. Because of all the corona measures, I can't give her the party I wanted so much, on the other hand I now have a good excuse not to invite Linda. My mother is still very ill, so really I only expect Fleur and my sister for coffee. Great, because it's Mark's birthday too. I ordered a meal for the two of us from a fancy restaurant that will be delivered tonight. I hope Ella is so tired that she'll be in bed by then.
I app Mark all kinds of hearts, balloons, champagne glasses and gifs. I know it's Saturday and his wife also expects him to spend his birthday with his family, but he can spend all day with his family and I think it's only right that he spends a few hours with his mistress too can be, especially since it's my daughter's birthday too.
Ella is a radiant birthday girl. At 11 o'clock a hideous plastic dollhouse is delivered. From Linda. I throw it in a cupboard. You can do that on Marktplaats. For the rest I pretend to have fun, but my thoughts are always with Mark. He has texted that he is 'trying his best, but doesn't know if he will succeed' and that makes me angry. When it comes down to it, I mean nothing to him.
The food is brought at 6 o'clock. I take a photo that I app to Mark, along with the bottle of champagne in the fridge. "Sorry honey," he texts back. "I have to stay with Josien and the girls tonight. Enjoy!' What is he thinking? That I'm going to eat it all on my own? Then he should know for himself. I'm just inviting Jamie.
Jamie smiles when I call him. "I have a friend over," he says. "Can I take it with me?" I'm a little disappointed that we won't be having sex, but I agree anyway. Within half an hour the bell rings and Jamie is on the doorstep with a handsome dark man. "I'm Orlando," he says and winks. I quickly pull Jamie inside. Officially, of course, he is still not allowed to leave his house.
I uncork the champagne and we toast to Ella, who is long asleep. We share the food and then I make coffee. When we sit on the couch Orlando looks me long and deep in my eyes and then says that I have beautiful breasts. I'm getting red and a little nervous. "I think it's exciting to see you with another man," Jamie says when I look at him. "Shall we go to your bedroom?"
Do I want that? I've never done it with two men. "I just got tested," Orlando says. "In addition, I have condoms with me." I say that might be a little fast for me. But when I first kiss one man and then the other man, I find it exciting, especially when I feel four hands sliding over my body.
Jamie is tall and slender, Orlando a bit shorter and wider. I find them both sexy, especially after a few drinks. Orlando has fantastic lips. The bulge in his pants is promising. I hardly know him, but I'm really looking forward to him.
While one man unzips my dress, the other man takes off my boots, tights and panties. I stand in the middle and feel like a princess because of all that attention. Jamie kisses my breasts while Orlando caresses my buttocks. And just as I'm about to unbutton Jamie's pants, my phone rings. I push the men away because I need to know who that is. Maybe it's Mark.
It's Josie. Why would she call me? Could Mark be missing again? Probably not. Maybe he's on his way here. Then I have some explaining to do with two men in my bedroom. I answer with a beating heart. And then she says something that really shocks me.
© The Stringpoint Group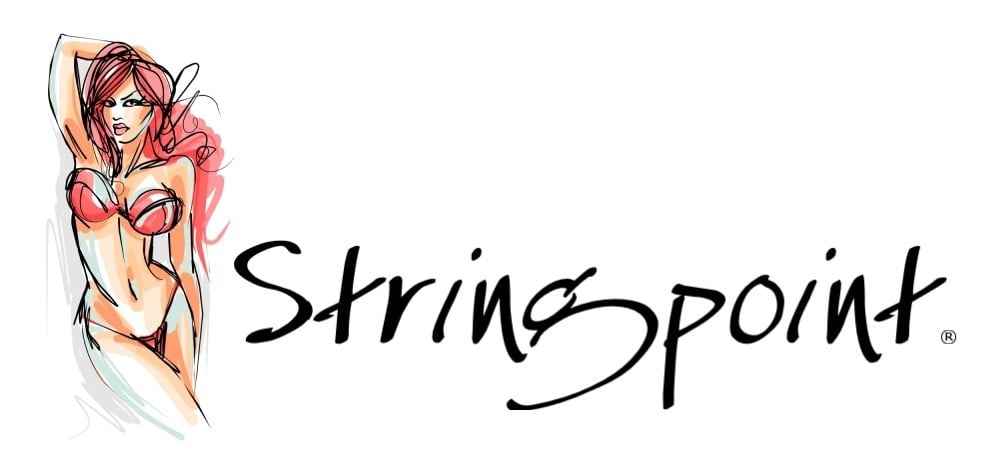 bron: de Telegraaf