'We were so intimate by swinging'
Saturday
"What are you going to do now?" I ask Mark as we drive into my street. "Come with me for a while?" But I already know what he's going to say. That he must go home to his wife and children. And that while we have been so intimate with each other by swinging with another couple. But now I can either react yelp or take matters into my own hands. "Fine," I say. "Then I'm going to call Jamie."
"You're not serious," says Mark. "After everything we've been through today, do you dive right into the arms of another man? I just call that cheating."
"Not me," I say frostily. "You're going to dive right into the arms of another woman, aren't you? And yes, I know you haven't had sex in a long time, but I still have to share you with her. So I think I should be able to do what I want. Plus, I'm always here for you, so if I ever catch you doing Second Love again, I'll never have to see you again." And with those words I get out of the car as dignified as possible.
Sunday
Unfortunately Jamie couldn't yesterday, but today he had plenty of time. We meet at the entrance of the Vondelpark. The sun is shining, but it's cooler than I thought, so I'm shivering in my leather jacket. He's already ten minutes late and I feel almost insulted when he suddenly pulls up on a motorcycle. He takes off his helmet. He also wears a leather jacket, jeans and a stark white shirt. No motorcycle clothing. Very irresponsible and very tasty.
When I stand in front of him, he pulls towards me and kisses me so violently that a passerby tells us to find a room. Suddenly I realize that Jamie is a well-known Dutchman and that the tabloid press is always lurking. Pictures of him and me together are a hassle with Mark anyway, so I try to tear myself away.
"Why won't you kiss me? You're not ashamed of me, are you?" Jamie looks quite angry. I try to explain to him that I don't think it's professional to talk extensively in public, but he doesn't seem to want to listen. When I'm finally free, I flee into the PC Hooftstraat. In the nearest boutique, a saleswoman is bored waiting for customers. I ask if I can go in without an appointment and she says yes.
She lingers around me as I rummage through the racks. The dresses are expensive, but very beautiful. Then out of the corner of my eye I see Jamie enter. He stands right behind me and sweat is pouring out all over me. "Do you have something short for us?" He looks at the saleswoman who immediately recognizes him and starts beaming from ear to ear. "Size 38 please."
The saleswoman hands him a gold-colored dress that matches my dark hair and skin perfectly. It comes mid-thigh and fits like a glove, but I'm shocked when I look at the price tag. Almost 400 euros! I can never afford that. Then Jamie slides the curtain open and enters the fitting room. I let out a cry as Jamie pulls me close. His rock-solid excitement is clearly palpable.
"What a nice dress," he moans. "Keep it on. I'll buy it for you." I hardly dare to say anything to the saleswoman who settles with flushed cheeks. We don't look at each other. Jamie invites me to sit on the back of the bike, but I feel too vulnerable for that. I'm too scared of falling, so I say my bike is still at Vondelpark.
When I cycle to my house, Jamie is already waiting for me. He follows me up the stairs. Suddenly I regret that I took the dress. It creates expectations that I don't know if I can live up to. As he bends over in the living room to kiss me again, I break out in a sweat again. "I'm sorry," I say. "I think we'd better bring the dress back to the store. I don't think it's convenient for you to buy me presents."
Jamie looks surprised. "We have to keep business and private life separate," I say. "If you buy me sexy clothes, well, then I feel, then I feel…", I actually want to say whore, but I don't dare. My message is clear and I can also see from him that he doesn't like it at all.
"I pay you to do what I want," he says. "But it is the intention that we both enjoy it. You're my manager, of course, but I also want to have sex with you. In fact, I want to have sex with you every day. And beyond that, I want to get to know you and see if there's anything more between us. I'm crazy about you, Laura. And no, I don't want you to be my whore. I want you to be my girlfriend."
My heart is beating like crazy. Before me stands a handsome man who wants me. Five kilometers away lives the man I want, but who doesn't want me. At least not just me. If I turn down Jamie now, there's a chance he'll look for another manager. Then I have no more income. But I can't just stay with him for the money, can I? Or… can I just do that?
© The Stringpoint Group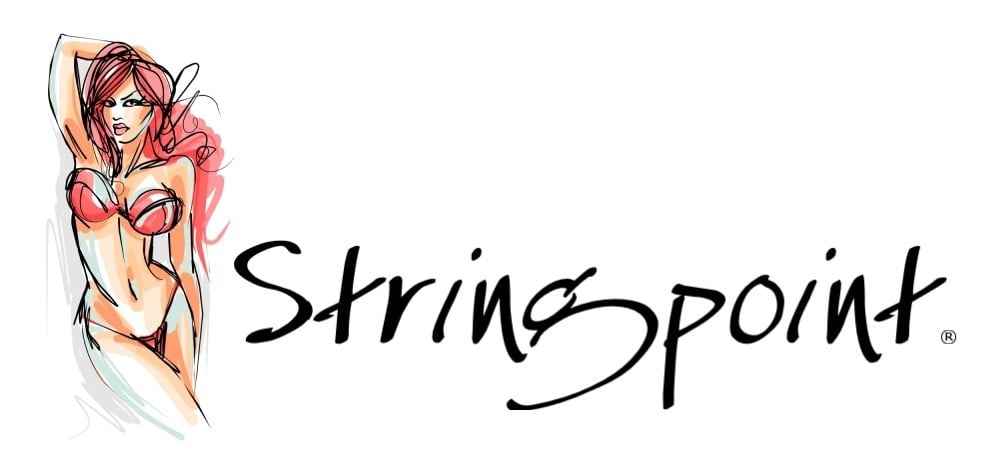 bron: de Telegraaf