Angela and I kiss and I feel hands everywhere
Thursday
Once I get out of the car, I'm sorry. Of course, this isn't the way to get Mark to come back to me. So I call him and say I left my panties in the car 'accidentally'. "I wouldn't want Josien to find it," I say hypocritically. "I also have a proposal. Angela and Jack would love us to visit them sometime. That could be Saturday for example. How are you then?"
Mark says he can arrange it, as long as he makes sure to get home before curfew. Angela suggests that we meet at 3 o'clock, so that we have plenty of time to enjoy each other. It makes me nervous. It looks like we're going to be doing partner swapping for the first time. I think Jack is attractive, but don't I get really jealous when Mark and Angela have sex?
My mother sighs when I ask her to babysit Ella this weekend and asks if I can take her to Linda's. But I don't want that; I think two days a week is enough and I'm afraid that Ella will become too attached to Linda. "Ella has had a cold for two weeks," my mother says. "I'm a risk group, aren't I? I am over sixty, overweight and have high blood pressure. So I really don't want to get sick." Because of course I don't want that either, I promise to get tested. Angela and Jack are going to do that too before we lay down in each other's arms.
Saturday
The rapid test is expensive, but fortunately negative. Mark refuses to be tested. Apparently he is sensitive to Josien's talk: he talks about a 'snapshot' and that a positive test does not mean that you will also get sick. I sigh. I don't think it's the time to start arguing when we embark on a new intimate experience together.
"Let's make a few appointments", I say when we are in the car to Rotterdam. Who's driving back? And what do we do if one of us doesn't like it? Do we use a safe word?" Mark grins and says he'll be the BOB so I can relax with a drink. And that I don't have to worry, because he finds Angela attractive, but a little too raunchy for his taste.
"I'll make sure this afternoon is all about you," Mark says, stroking my leg. "I'm sure it will be an unforgettable experience!" And then he turns into Angela's street. My heart beats like mad. Why am I doing this? Isn't it more something for people in their fifties who are tired of each other? Do I really want this? But it's too late now to backtrack.
Before we even ring the bell, the door swings open. Angela is wearing a short summer dress and sky-high heels. I myself am wearing a black leather dress and a pair of stilettos. She kisses me full on the mouth, pulls Mark against her for a moment, then leads us into the living room, where a bottle of champagne and a table full of snacks are waiting for us.
Jack sits next to me and Angela next to Mark. We chat about this and that and then Jack puts his arm around me. He kisses me, his mouth hungrily on mine. He kisses surprisingly well. I look to the side and see Angela and Mark doing the same, their tongues sliding over each other. I don't really like watching it, so focus on Jack again.
Angela winks and I relax. We go to the bedroom, where a huge double bed awaits us invitingly. All four of us undress until we're only wearing underwear. Jack asks if everything is okay and I say yes. We take off our panties and then everything accelerates. Finally the men are on the bed and we are on top of them. Angela and I kiss and I feel hands everywhere.
Mark and I look at each other. We laugh. I grab his hand and squeeze it. I realize that I am now sharing something with him that he has never shared with his wife and that feels very intimate. "I love you," we say at the same time. And then I push Jack off me. "Sorry," I say to Angela. "I want my own husband back." We switch partners and luckily I reach my climax in Mark's arms.
Back in the car, I can't stop grinning. I don't know if we did the right thing, I don't know if this improves or deteriorates our relationship, all I know is that it was very exciting and that Mark and I have just declared love again for ages. And that feels very good.
© The Stringpoint Group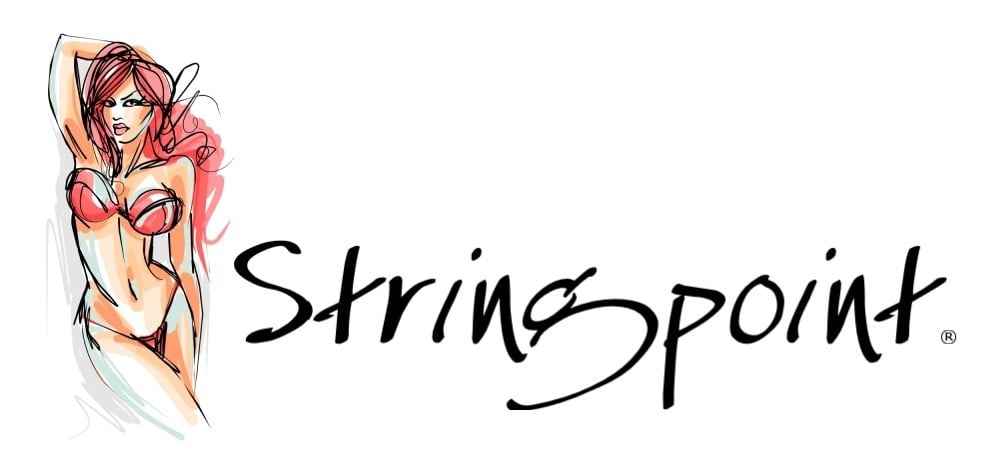 bron: de Telegraaf