We could be caught at any moment
Tuesday
So Mark is looking for a mistress through a dating site. A new mistress, because apparently I'm not enough for him. I now feel like André Hazes' Monique, exchanged for another woman. Only that other woman is not there yet. And so I pretend to be married myself and looking for an extramarital affair.
He responds within 10 minutes. A rhyme follows about how lonely he is in his marriage, that his wife never feels like having sex again, that they are on top of each other's lips because of corona, that they argue very often, and so on. But he is still happy with his wife. Ah, I've heard all those words from him so many times.
He asks if I know the chat box 'Kik'. I'm kidding not, but I'd love to install it. The advantage is that you don't have to exchange phone numbers and that I can continue to use that fake profile picture. But I don't feel like chatting with him endlessly. I ask Mark without hesitation whether he has ever cheated on him. He denies. Of course he denies. 'I have never even kissed another woman!' What a shameless liar.
I suggest going for a walk together. Preferably Thursday, because then Ella will be with Linda and she will also sleep there. I'm actually hoping I can take Mark home and we'll have fantastic and extended sex, because that's what I crave. To my delight, he says that he finds a date 'a bit quick', but that a walk in the Amsterdamse Bos wouldn't hurt.
Thursday
I barely slept when I delivered Ella to Linda. He is still very cold, but otherwise very happy. Linda asks if I had Ella tested and I react angrily. "Ella has a bit of a cold. She's not even a year old yet! I'm not going to let a baby put a cotton swab up her nose, am I? But if you're afraid of getting corona, I'll take her home again. Say it."
Linda is visibly startled. "Of course I'll be careful, Laura! I'm just concerned about her health. And my father wanted to come over this afternoon. Unfortunately, he has not yet been vaccinated, but has already had a heart attack. So I don't want to risk him." I shrug. I'm in a hurry. I can finally get my hair cut and eyebrows touched up this morning and don't feel like her whining.
Mark and I have an appointment at 4 o'clock at the coffee shop at the beginning of the forest. The wind is blowing so hard that my beautifully blow-dried haircut is gone. He's already waiting and my heart skips a beat when I see him. I am so crazy about him. He just expects someone completely different and I see him startled when he sees me cycling up.
"Laura! What are you doing here?" He looks around warily, afraid his sneak date will catch him with me. He kisses me on the cheek and looks at his watch. "I'm afraid we can't catch up now. I have a uh… business meeting." Yes of course. In the woods, while the storm is blowing and the rain is lashing his face.
"I'll get some coffee. Do you want also?" Imperturbable, I walk to the kiosk, while he wiggles his foot nervously. He apparently still thinks that his so-called date could be right in front of him at any moment. I order a cappuccino with oat milk, take a sip, tell him I'm his secret date. "That woman from that site for married people? That's me."
He starts to stammer that he can explain and I suggest we continue this conversation in his car, which is no doubt in the parking lot. He looks around for a while to see if an unknown lady isn't walking up after all. Then he wants to take my hand which I immediately withdraw.
When we're in the car, he begins to elaborately explain why he put an ad on that dating site. After all, I was in Dubai with Jamie while he was quarantined at home with Josien and basically he thought I was now in a relationship with Jamie and therefore no longer interested in him.
"Jamie and I are good friends," I say coolly. Besides, I'm his manager. You gave me the impression that you wanted to work on your marriage and that you don't envision the future with me that I want. With kids and stuff. I'm very sorry that you are secretly looking for another mistress behind my back. And I still don't know where you were that one weekend."
Mark starts stroking my thigh, which immediately evokes familiar stimuli in me. He runs his hand over my mound of Venus. "You're so hot, Laura," he whispers in my ear. "You do not have to be scared. There is no woman on that dating site as beautiful as you." His mouth touches mine and I moan. It's noon and we're in a full parking lot. We could be caught at any moment.
I kick off my pumps and pull down my pantyhose and panties so he can get to them a little better. "Let go," he whispers and I relax. In an instant I forget the world around me and come to a climax. When I've come to, I open the zipper of his pants and tell him to close his eyes.
Mark falls backwards. And while I caress it with my left hand, I slide my panties under the passenger seat with my right hand, which I then jerk forward. Like this. I wonder how Josien will react when she finds those panties. Was she finally going to kick him out?
© The Stringpoint Group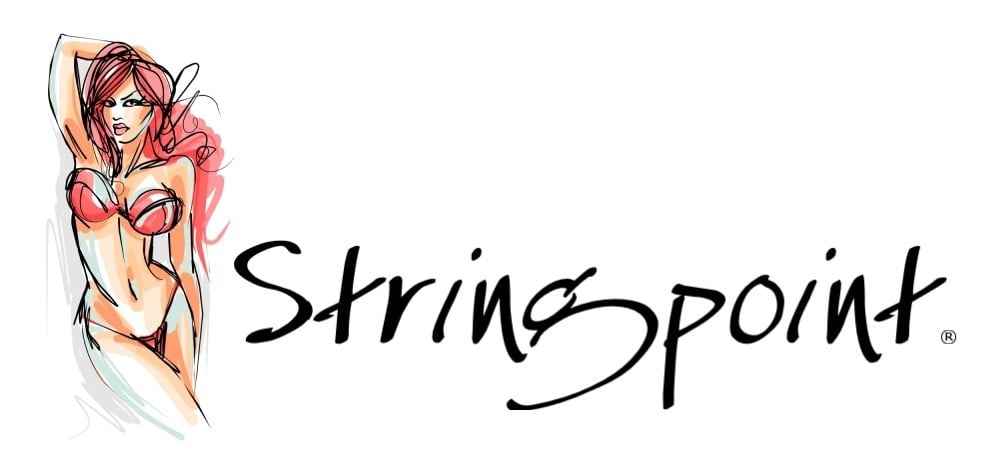 bron: de Telegraaf